Class of 1967 honors 2 from Medina who were killed in Vietnam War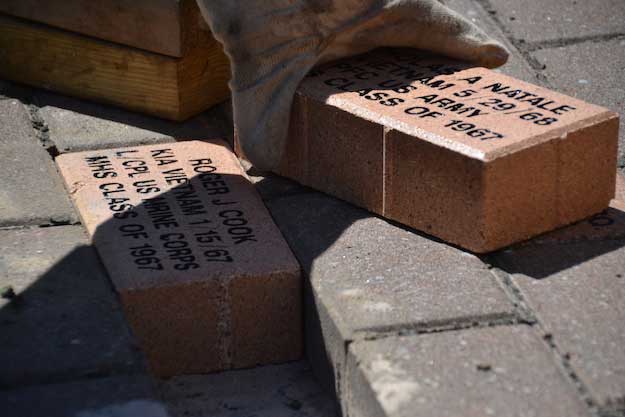 Photos by Tom Rivers
MEDINA – The Class of 1967 paid for two memorial bricks for their classmates who were killed in the Vietnam War.
The engraved bricks were set by the base of clock at Rotary Park on Friday by David Miller, a member of the committee.
The bricks recognize Roger J. Cook, who was killed in Vietnam on Jan. 1, 1967. He served in the Marine Corps. Nicholas A. Natale was killed in Vietnam on May 29, 1968. He was in the U.S. Army.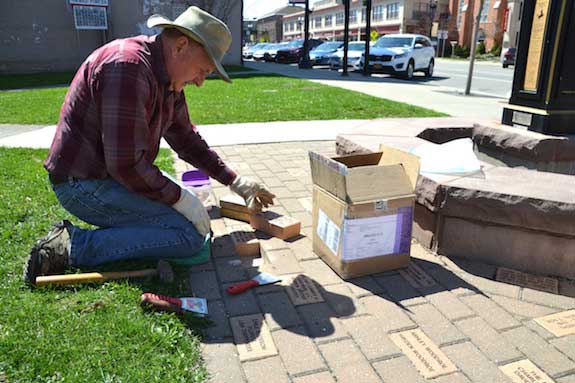 Miller puts in the bricks on Friday. The memorial bricks are 4 by 8 inches and cost $250. Those funds help pay for flowers and clock maintenance.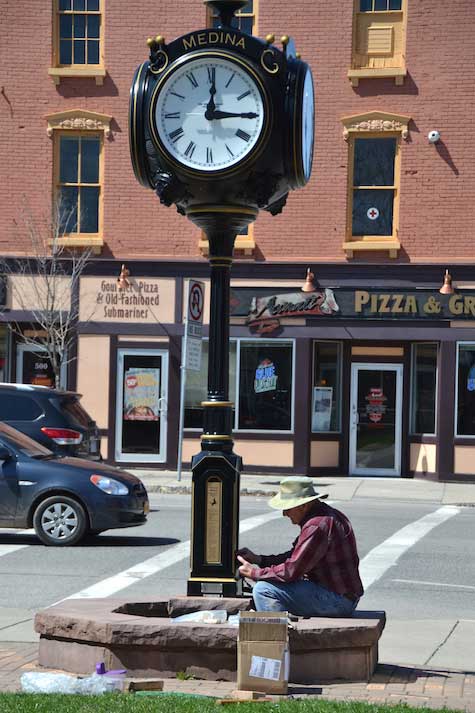 Miller checks the clock. He was a member of the committee that worked on raising money for the clock. It was dedicated on Memorial Day in 2012.
The Class of 1966, Orleans Renaissance Group, Medina Business Association, Medina Sandstone Society and other community organizations worked on the project. For more on the memorial bricks, contact Miller at (585) 798-3904.