Crew works to fix water main break on 31A in Clarendon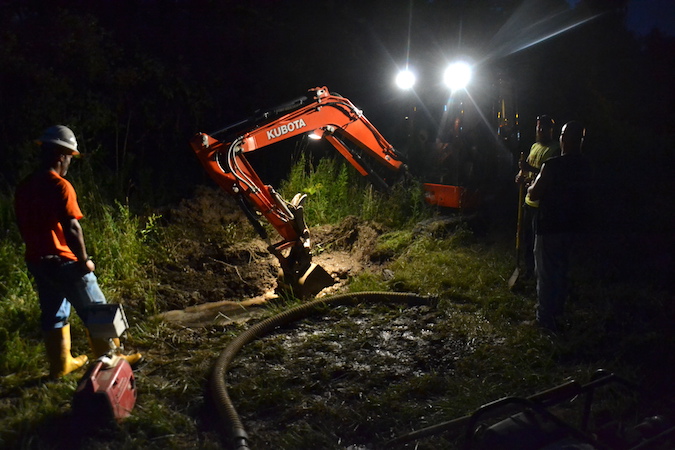 Photo by Tom Rivers
CLARENDON – Village of Holley employees including Matt Campbell (in the excavator) are working late tonight to fix a water main break on Route 31A in the Town of Clarendon.
This is the primary 12-inch waterline from the Monroe County Water Authority that feeds the town's water districts.
There is currently widespread low water pressure because the water needed to be shut off near the leak at about 7:45 p.m. This spot is between Thomas Estates and Akeley Manor on Route 31A, just west of Hall Road and Countyline Road.
This photo was taken at about 9 p.m. The workers were waiting for National Grid to show up and give the OK for the crew to dig down and find the leak, and "cut it and clamp it" on the watermain. That would be a repair to the waterline.
Campbell is Holley's superintendent of water and electric. He is shown in the excavator scooping water out of the spot where they will be working. The crew is hopeful the water main will be fixed tonight.