Clarendon officials serve free hot dogs for annual gathering at historical society
Photos by Kristina Gabalski
CLARENDON – Town Historian Melissa Ierlan, left, and Sandy Moy grill hot dogs Tuesday evening outside the Clarendon Historical Society Barn, prior to the August meeting of the Clarendon Town Board.
Hot dogs and drinks were available for free.
"We do it every year," Clarendon Town Supervisor Dick Moy said of the cook-out. "It's pretty well-attended, people seem to enjoy it and it's a way to get people together in town."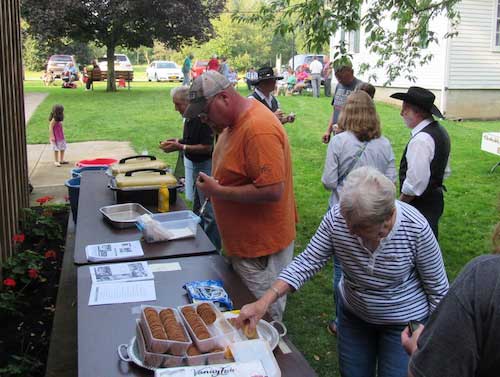 Clarendon residents enjoy free hot dogs, soda and cookies during the cook-out gathering.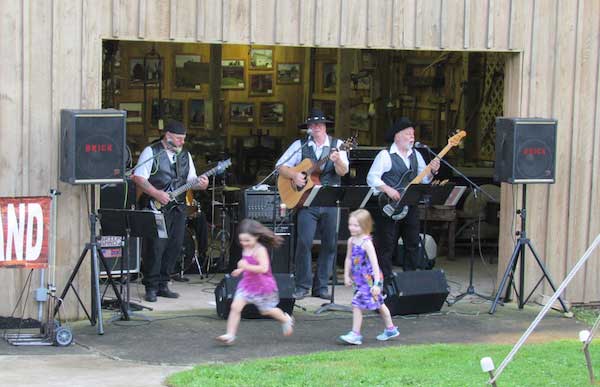 Two young community members enjoy the music of Brick Band, which provided musical entertainment during the cook-out.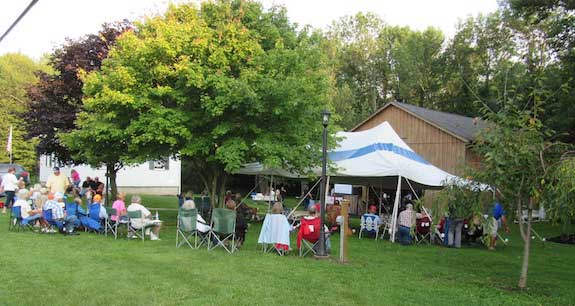 The town set up a tent in case of rain, but thunderstorms moved out before the event began.