Clarendon town clerk continues Halloween tradition at town hall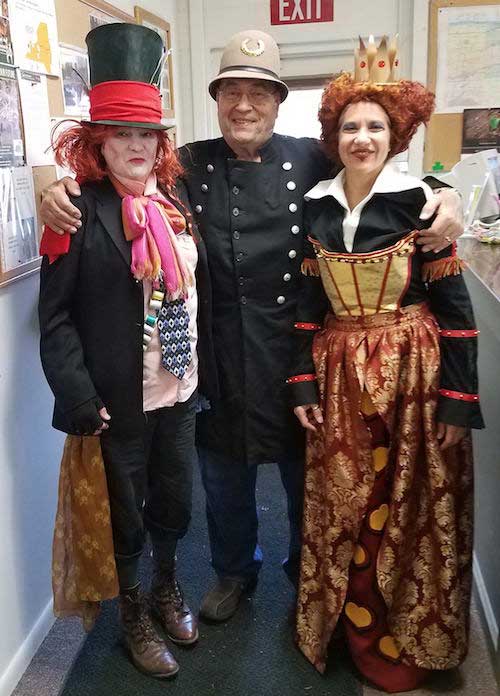 Photo courtesy of Melissa Ierlan
CLARENDON – Susan Colby, the Clarendon town clerk, has once again dressed up for Halloween at work, an annual tradition she has done for at least 20 years.
Colby, left, dressed up as the Mad Hatter. She is joined by Geary Shenck as a Keystone Cop and Linda Barrett as the Red Queen from Alice in Wonderland.
Shenck is retired as the county's animal control officer. He continues to write a monthly column – "Tid Bits" – for the town newsletter, The Clarendon Gazette. Barrett is the deputy town clerk.
"We like to have fun here," Colby said about the town hall atmosphere.
Many residents have stopped by the building today to see what Colby and her coworkers would come up with for Halloween today.
"I love Halloween," she said. "It's one of my favorite holidays."
If anyone else has workplace photos to share of people dressed up for Halloween, feel free to send to news@orleanshub.com.