Clarendon site used for food distribution for first time this morning
Agencies wait to hear if program will be extended into November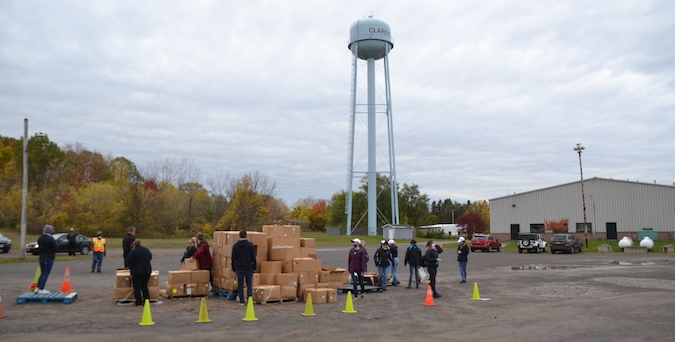 Photos by Tom Rivers
CLARENDON – Volunteers and representatives from Community Action of Orleans & Genesee gave out boxes of food this morning in Clarendon in the parking lot for the rec hall and Clarendon Volunteer Fire Company on Route 31A.
This was the first time a food distribution was at the spot in Clarendon. The previous ones in Holley during the Covid-19 pandemic have been at the former Jubilee parking lot and then at the Holley school district.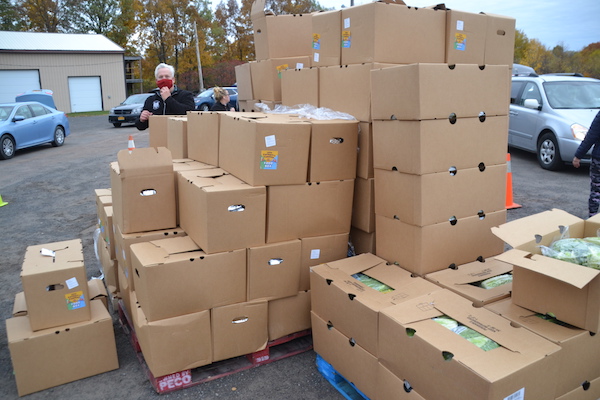 Volunteers including Mark Dickinson of the Iroquois Job Corps put in boxes in trunks of vehicles. There were about 300 boxes and each one contained about 30-40 pounds of produce, dairy and meat.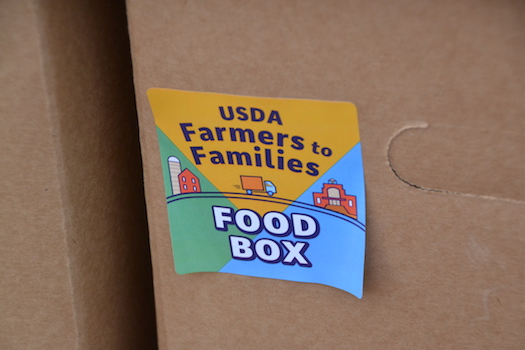 The U.S. Department of Agriculture is funding the Farmers to Families Food Box Program through the end of October. There isn't an indication yet if the program will continue in November.
The schedule for the rest of the month in Orleans County:
Friday, October 23rd – Ridgeway Fire Department, 11392 Ridge Road, Medina – no lines before 8 a.m. The entrance will be on Horan Road and the line will be facing north towards Ridge Road. Exit will be on to Ridge Road
Friday, October 30th – This event will be at the Community Action Main Street Store, 131 S. Main Street.