Clarendon resident presents wood carving to town of the founder's mill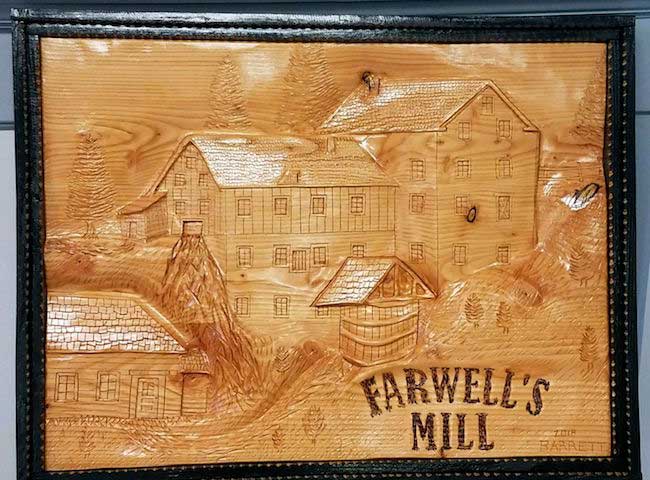 Photos courtesy of Melissa Ierlan
CLARENDON – Bob Barrett, a Clarendon resident who lives in the town founder's house, surprised town officials today by presenting a wood carving that Barrett made to show the mill run by Eldredge Farwell, founder of Clarendon.
Farwell discovered Clarendon in 1810 while looking for his brother Isaac's lost horse. He traced Isaac's footprints along the border of Sandy Creek and was impressed with the town waterfalls.
Farwell saw the waterfalls as a potential source of power for business. He moved his family to Clarendon in 1811 and built saw and grist mills. The town was originally named Farwell's Mills but was renamed to Clarendon. Farwell was from Clarendon, Vermont. He died in 1843.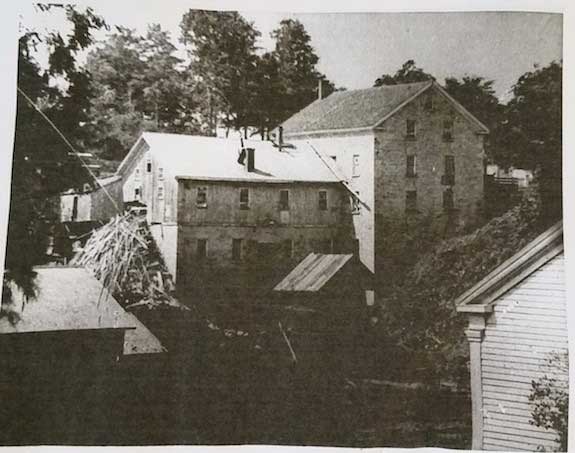 Barrett based his carving on this historical image from Melissa Ierlan, the town's historian. Barrett worked about 50 hours on the carving.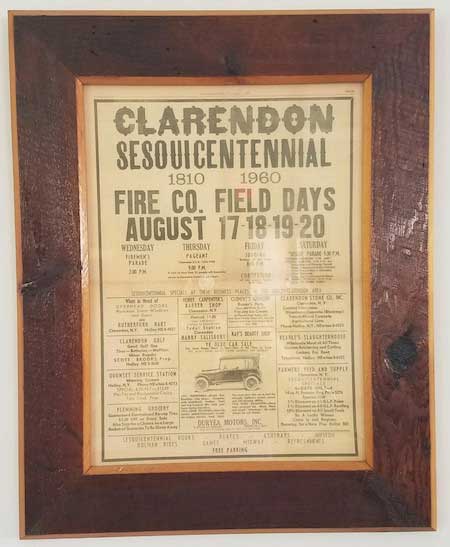 Barrett has also made frames to display artifacts in the town hall, including a poster for the Clarendon sesiquencentennial in 1960 and an old map of the town. He also used his woodworking skills to restore a desk and chair in a historic cobblestone schoolhouse in Gaines on Gaines basin Road.
"He is a wonderful person and I can't ever thank him enough for the things he does for us," Ierlan said.