Clarendon home on Fancher Road destroyed by fire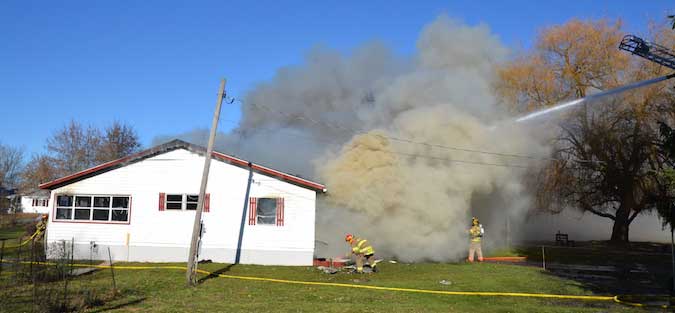 Photos by Tom Rivers
CLARENDON – A fire late this morning destroyed a house and garage at 4214 Fancher Rd. The fire was reported at about 11:30 a.m. The house is owned by Jim and Marge Dale.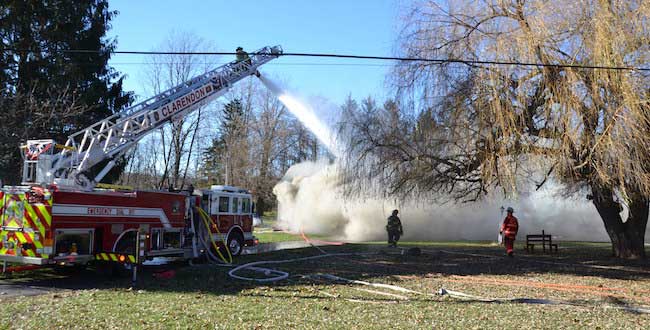 The fire is under investigation and no cause has been determined, but firefighters said it looks like the fire started in a garage and quickly spread into the house.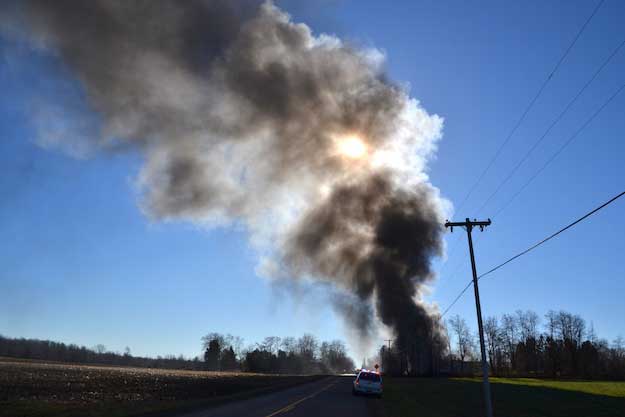 The fire spewed dark smoke on Fancher Road, north of Route 31A and south of Route 31.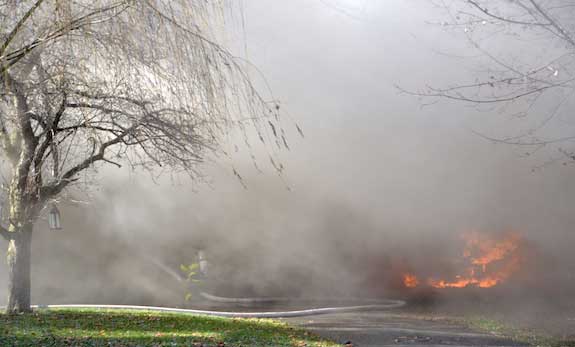 Several fire departments responded to the scene, including Clarendon, Holley, Fancher-Hulberton-Murray, Albion and Brockport.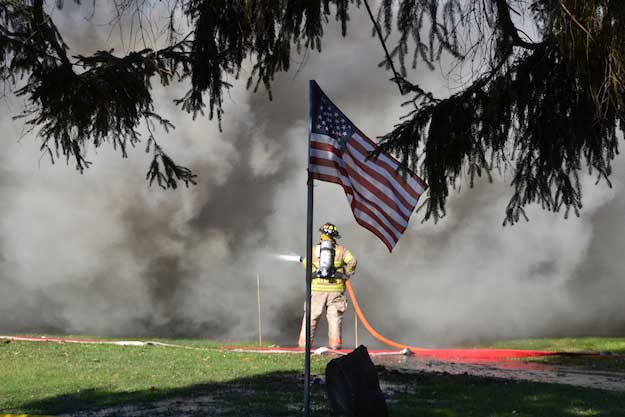 Robert Margis, a Clarendon firefighter, keeps a steady stream of water on the fire.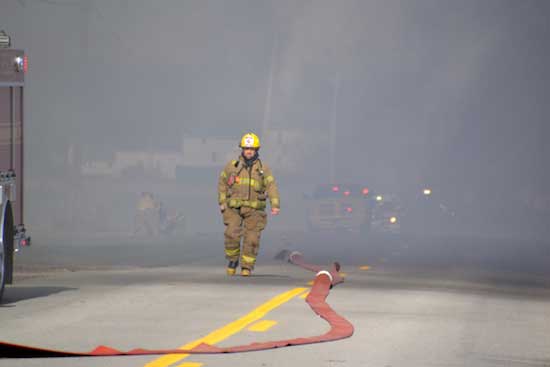 Rob Conner of Albion helps straighten the hose so firefighters could get more water on the fire.