Circus returns with lots of razzle-dazzle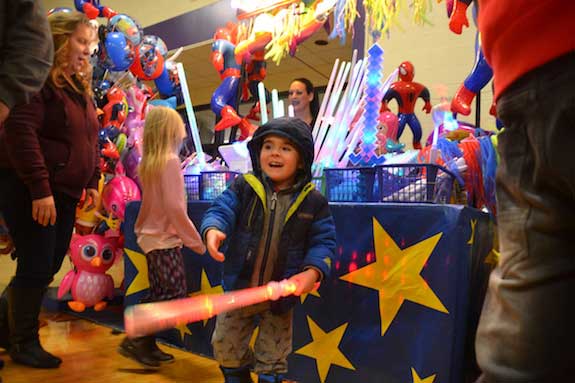 Photos by Tom Rivers
ALBION – Byron Neal, 4, of Albion is excited to have a lighted sword at Billy Martin's Cole All-Star Circus, which visited Albion High School this evening.
The circus returned to Albion with the cast performing many daring feats and some comedic routines at the high school gym. Some of the proceeds benefit the Close-Up program which takes students to Washington, D.C.
The circus was in Holley on Wednesday. Billy Martin's has two shows (5 and 7:15 p.m.) in Medina on Friday at the middle school, and will be in Kendall at 7 p.m. on Jan. 25.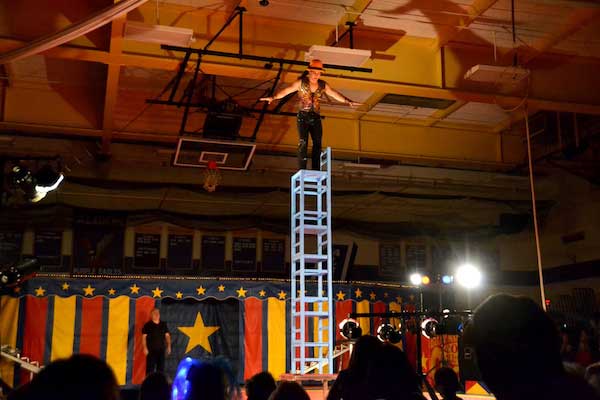 Ivan Arestov balances high on a tower of chairs 25 feet in the air. The Russian artist also juggled three-dimensional geometric shapes and provided some comic relief with a silly strongman character.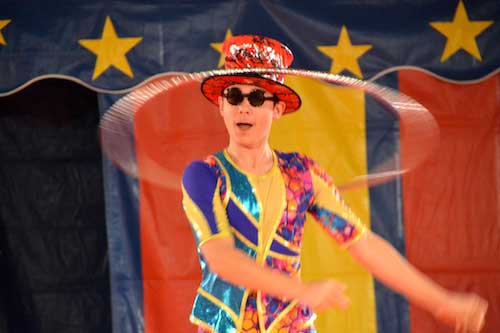 Sasha Arestov, Ivan's brother, spins a hoop with his top hat. Sasha is a fifth generation hoop artist.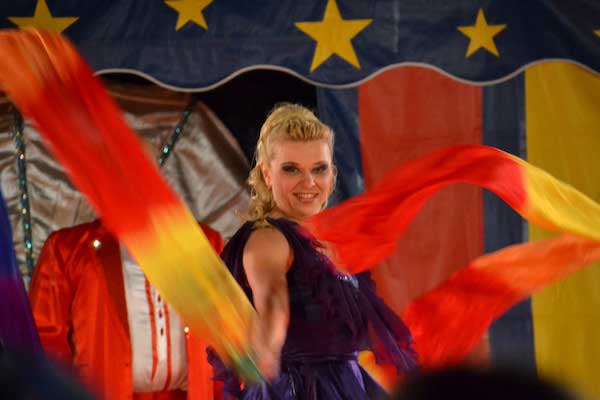 Elena amazed the crowd with many quick costume changes that seemed like magic. She had eight different costumes on, changing in only seconds.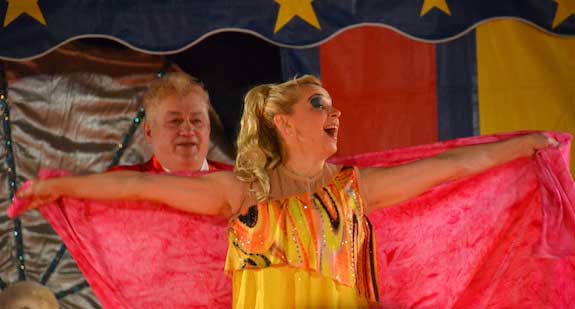 Elena appears with another different outfit after Alex, in back, covered her briefly with a cape.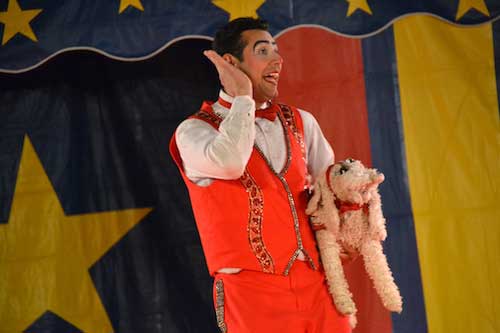 JP Toscano, a fourth generation circus performer from South America, provided some comedic relief, teaming with co-star "Jack."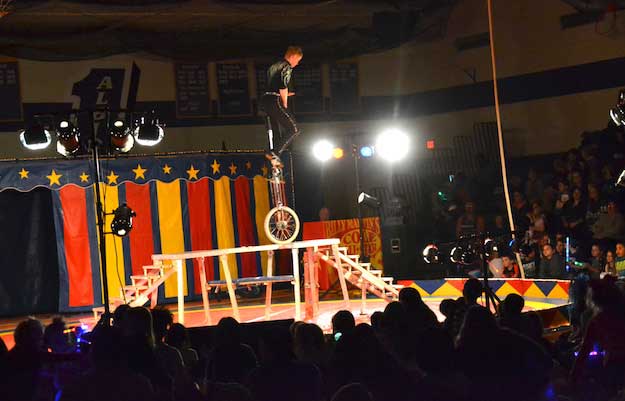 Wesley Williams. "The One-Wheeled Wonder," rides a unicycle during in the show ring.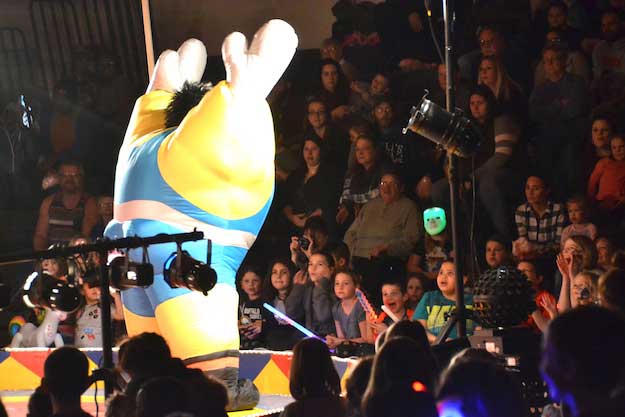 Ivan wore a strongman costume to the delight of the youngsters at the circus.