Circus returns with daring feats and lots of fun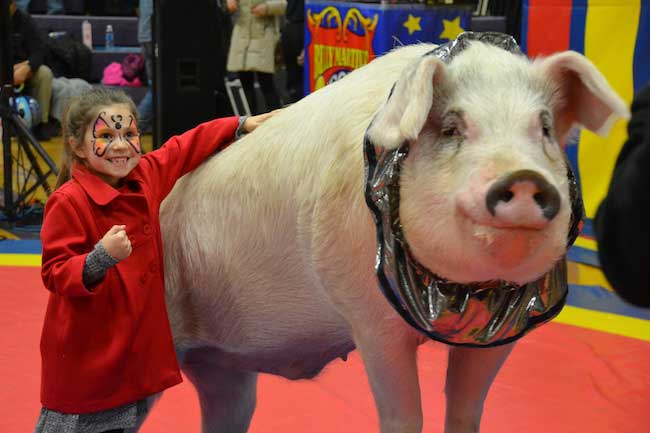 Photos by Tom Rivers
ALBION – Abigail Leverenz, 6, of Albion gets her photo taken with Roscoe, a pig that weighs 1,002 pounds during intermission at Billy Martin's Cole All-Star Circus.
The circus returned to Albion with the cast performing many daring feats inside the high school gym.
The circus was in Holley on Wednesday. After being in Albion today, Billy Martin's has two shows (5 and 7:15 p.m.) in Medina on Friday at the middle school, and will be at Kendall 7 p.m. on Jan. 26. Click here to see the full schedule.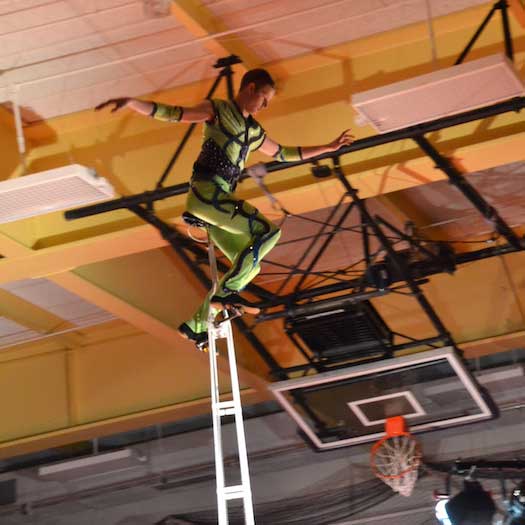 Unicycle star Wesley Williams rides a 20-foot-tall unicycle. He is new to the cast this year.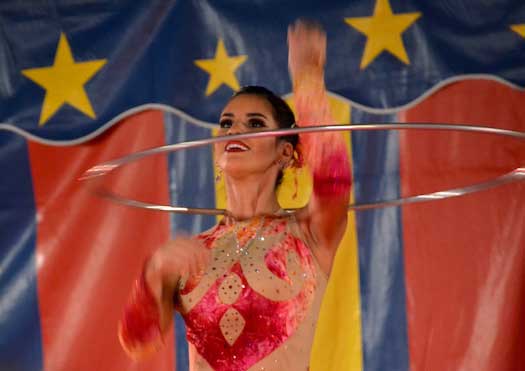 Colleen shows her skills with Hula Hoops. She was able to twirl 20 at once.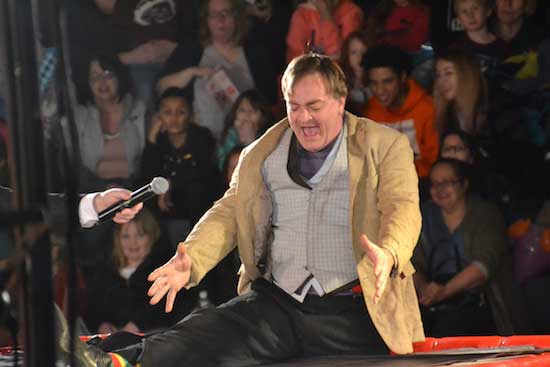 Roger Vaila, a long-time performer with Billy Martin's, does his funny routine on the trampoline. In this scene he thinks he lost one of his legs when he tried to get on the trampoline.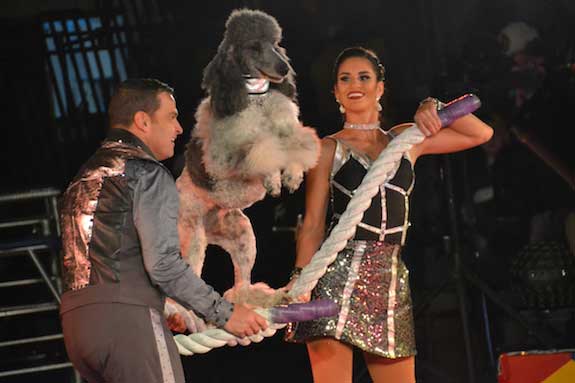 The Diggity Dog Revue was popular with the crowd as many dogs performed feats of balance. Hans and Colleen are holding the rope while one of the dogs balances on its hind legs.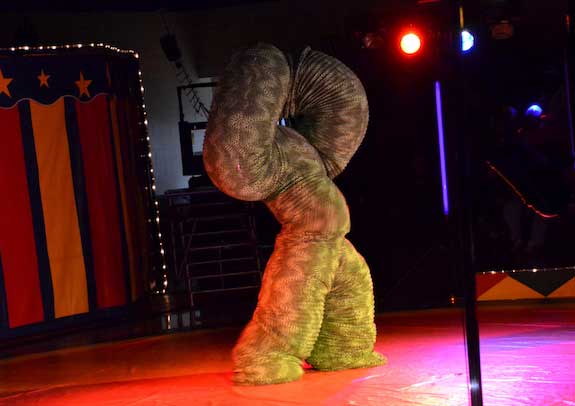 Slinko is back as a crowd favorite.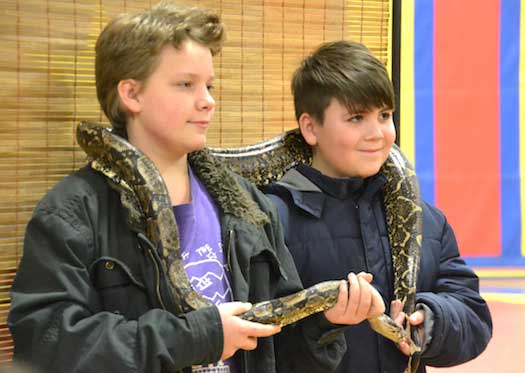 Cody Smith, left, and his friend Garon Thompson, both sixth-graders at Albion, hold a snake during intermission.