Circus proves a crowd favorite in swing through Orleans County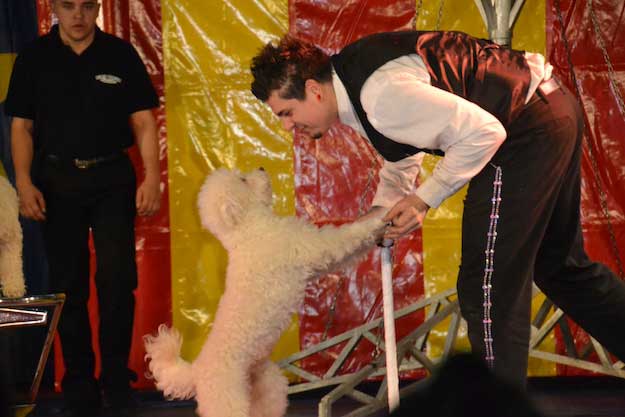 Photos by Tom Rivers
ALBION – Nicholas Olate performs with the Olate Dogs during Thursday's Billy Martin's Cole All-Star Circus at Albion High School. About 700 people attended the show.
The Olate Dogs, previous winners of America's Got Talent, were the headliners in the show. The dogs amazed the crowd with high-energy, fast-paced pet tricks.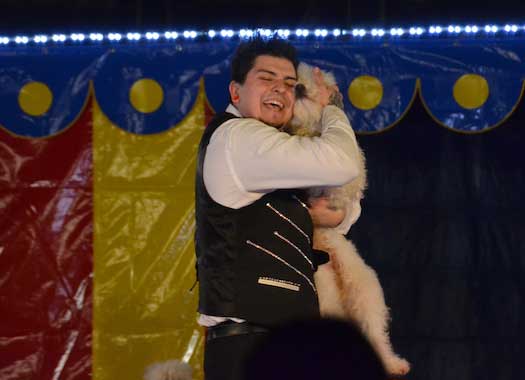 Nicholas Olate gives one of the dogs a hug after it delighted the crowd.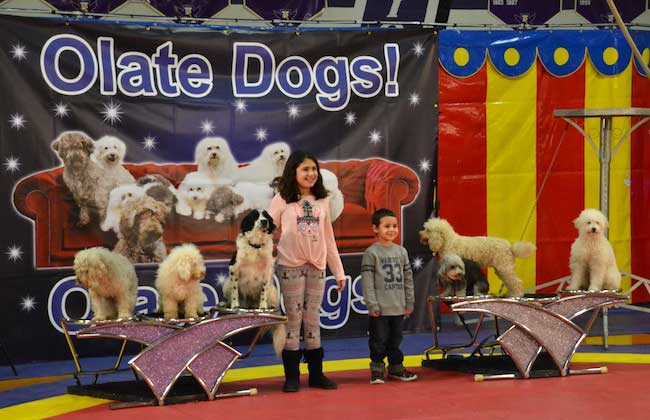 At intermission, people could get their picture taken with the dogs. Lux and Harrison Froman of Albion pose with the famous canines.
The circus performed two shows in Medina on Jan. 17, and also was in Holley on Wednesday. They will be in Kendall today at 7 p.m.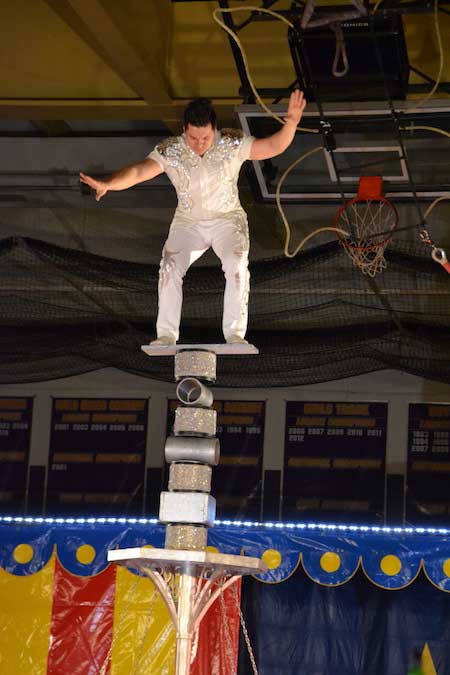 Jose Ayala, the "master of balance," stands precariously high on a tower of cylinders and blocks.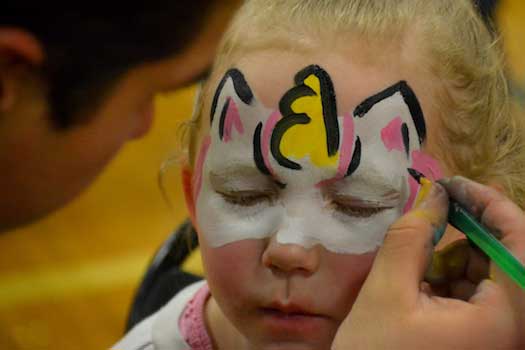 Hannah Ebbs, 3, of Albion gets her face painted by Ivan Arestov, one of the circus performers.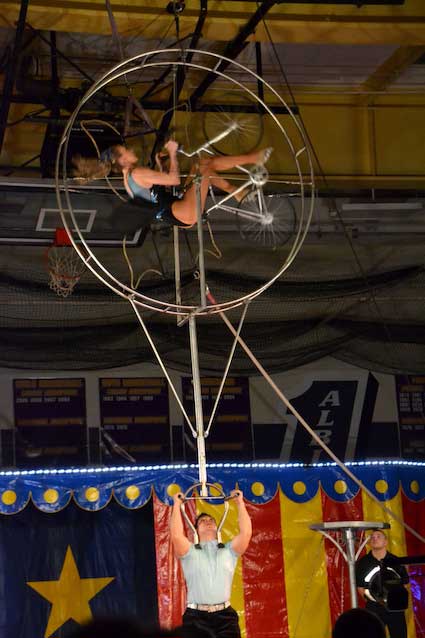 The Ayala Duo shows of a feat of strength and balance.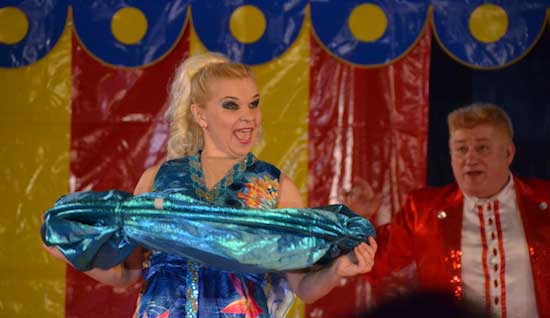 Elena impressed the crowd with a series of quick costume changes that seemed like magic. She switched into many different outfits. Alex, in back, also made a lightning-fast switch into a white suit.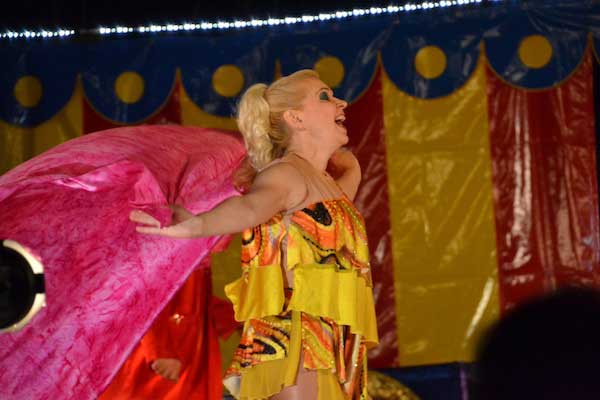 Elena appears with another different outfit after briefly being covered in a cape.