Church volunteers have been busy with addition at Harvest Christian Fellowship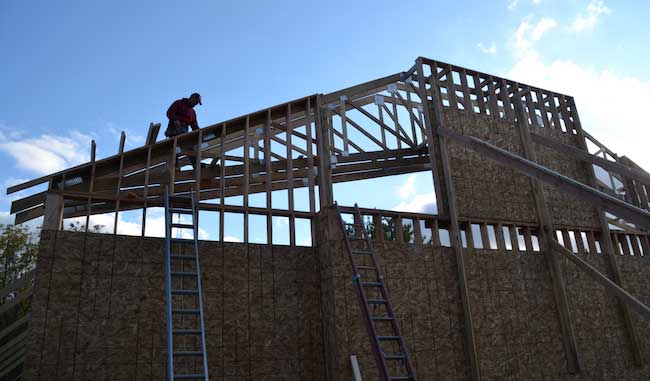 Photos by Tom Rivers
ALBION – John Gerhardt is up high working on a 5,000-square-foot addition of Harvest Christian Fellowship. Gerhardt, a member of the church's board of directors, is among a dedicated group of volunteers working on the addition.
The church broke ground on the addition in June. The addition will be used as a sanctuary with room for up to 250 people at 560 East Ave., across from Bullard Park.
Volunteers are doing about 90 percent of the work on the new building.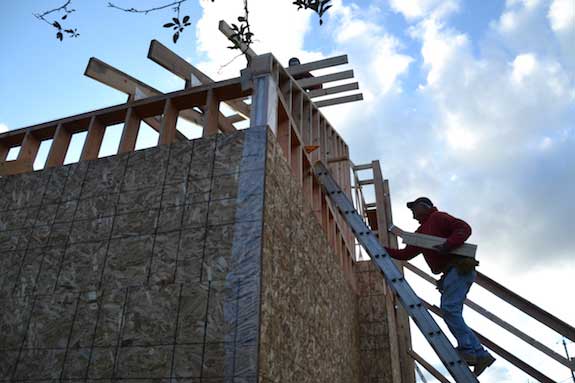 Gary Derwick climbs a ladder while carrying lumber for the trusses. Derwick said the church is hoping to have the new roof on next week, and to have the building enclosed before winter.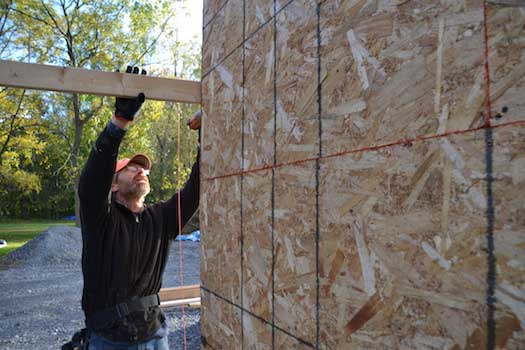 Ken Smith works on the project late this afternoon.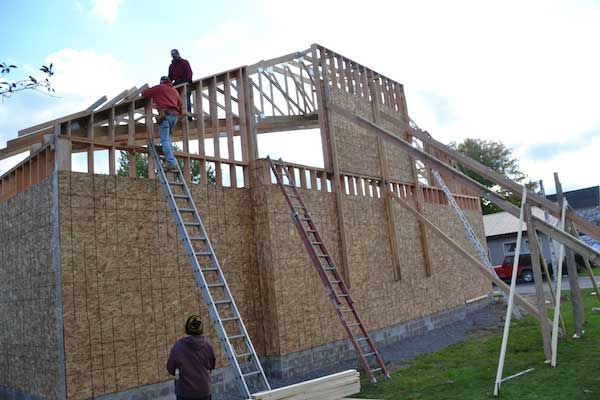 Once the new sanctuary is finished, the church plans to use the existing sanctuary, which seats about 140, for a fellowship hall, and programs for youth and community life, said Tim Lindsay, the church's pastor since it started in 1987.