Church serving 1,000 free chicken dinners as part of Christmas celebration today in Albion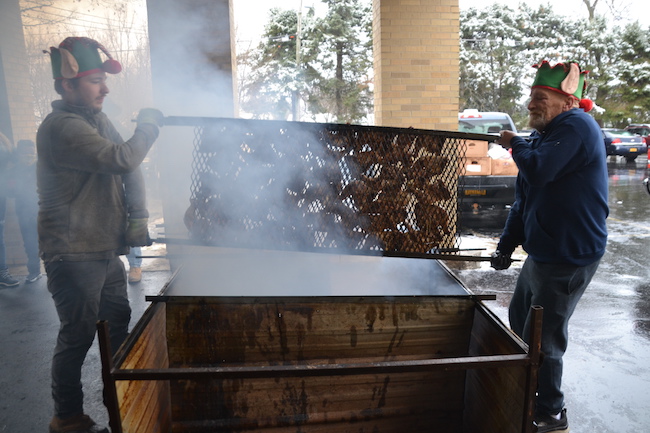 Photos by Tom Rivers
ALBION – Mitch Grater and Ed Wolfe flip chickens that are among the 1,000 chicken dinners being served today at the Arnold Gregory Office Complex on South Main Street.
At 1:45 about half of the dinners were gone. The Albion Masonic Lodge is volunteering to cook the dinners and many other volunteers are serving them as part of a Christmas celebration at Arnold Gregory until 6 p.m.
Best of Tymes Party Rentals, owned by Christine Nenni and Michelle Wiseman of Medina, and the Royal Body Shop Outreach Ministries worked together to organize the "Que In" for Christmas at Arnold Gregory.
The New York State Correctional Officers & Police Benevolent Association, the union representing corrections officers, donated $1,000 towards the chicken dinners.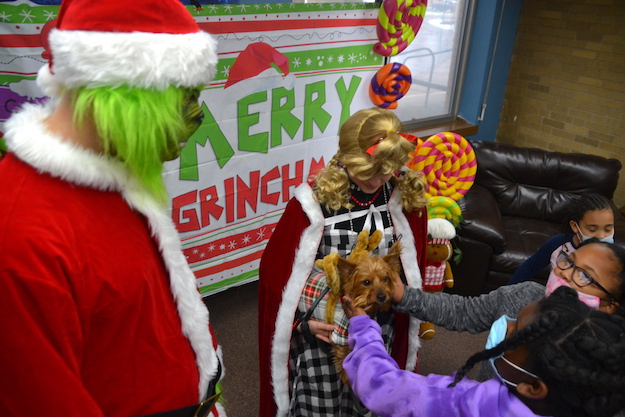 Today's event features costumed characters including the Grinch and Cindy Lou Who. They are portrayed by Marcus Cavarello and his fiancé Morgan Waple. Their dog Toby is playing the Grinch's dog, Max.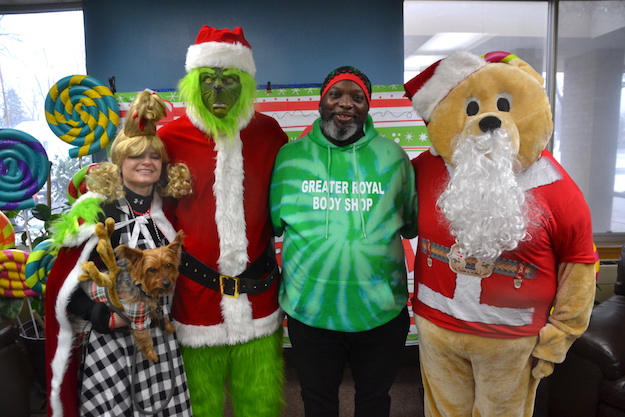 The Grinch and Cindy Lou are pictured with the Best of Tymes Party Bear (with Christine Nenni in the outfit) and Albert D. Wilson Jr., pastor of the Royal Body Shop Ministries.
Wilson also leads a church in Buffalo. The Albion congregation meets on Fridays for services at 7 p.m.
Wilson's grandfather, Roy Rodolph, founded the Royal Church of God in Christ on Baker Road in Carlton in 1952.
Wilson said the new church welcomes everybody and reaches across denominations and faiths.
"We want to show the love of Jesus and be kind to one another," he said.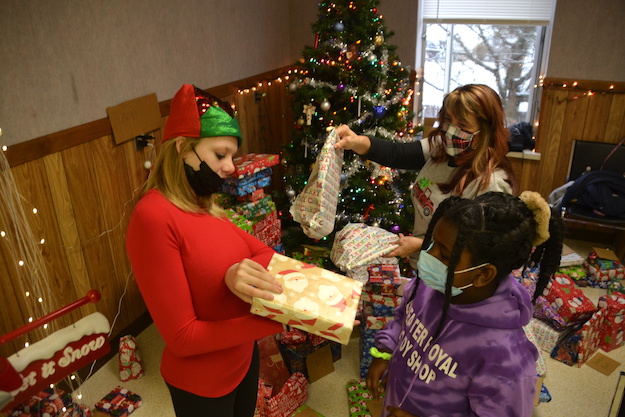 There were numerous Christmas presents given away today. Kassie Crane, left, joins Jayda Elsenheimer and Theresa O'Hearn in giving out the presents.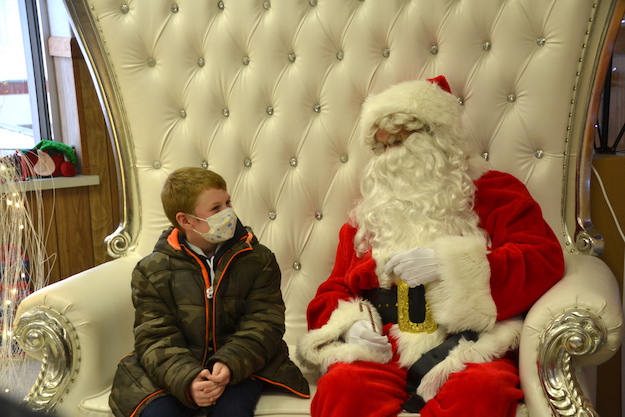 Harley Weis, 9, of Albion is happy to meet with Santa.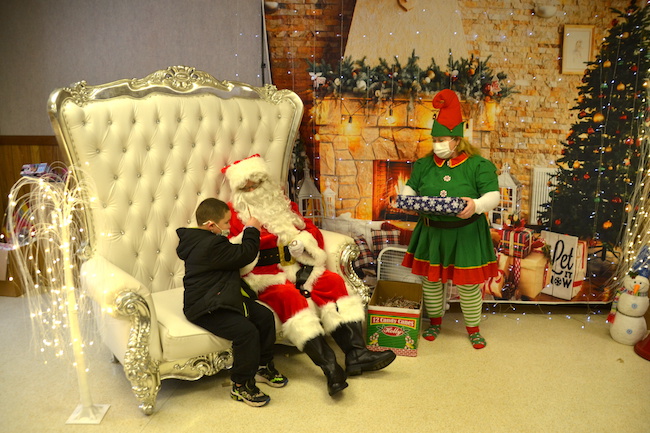 John Santiago, 6, of Albion joins Santa on a giant white chair.
There were also many games and activities available in the building for children and families.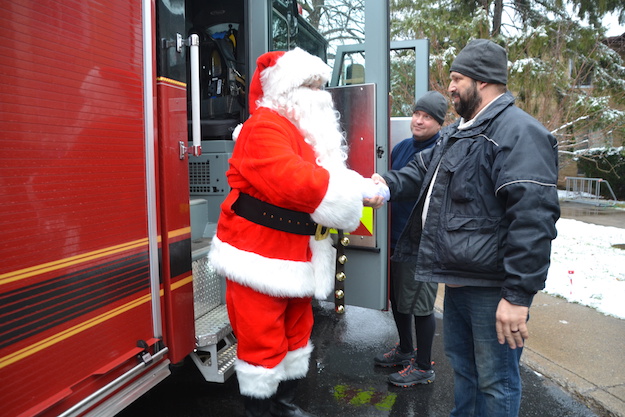 Santa was given a ride to Arnold Gregory on a fire truck. Here he greets Albion Fire Chief Rob Conner, right, and firefighter Jeremy Babcock.