Church leaders give Albion grads a blessing for their future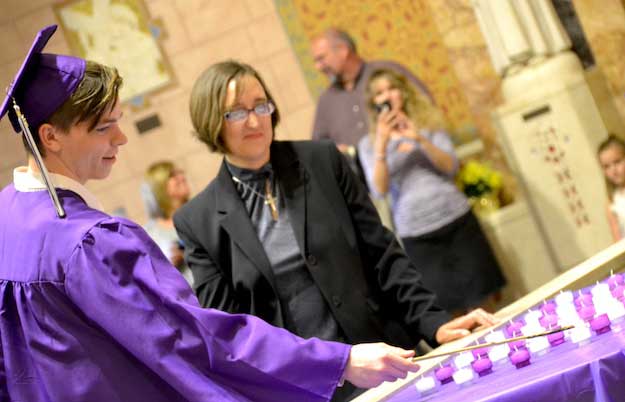 Photos by Tom Rivers
ALBION – Albion senior Brad Sanford lights a candle during the baccalaureate service on Sunday evening at St. Joseph's Catholic Church. The Rev. Aleka Schmidt, pastor of the First Baptist Church, joined other church leaders at the service.
Before they graduate from high school, the Class of 2018 at Albion was embraced by the Albion Ministerium and given a blessing for their future.
The church leaders organized a baccalaureate service. The service is optional for seniors. About 45 out of the class's 123 students attended the program.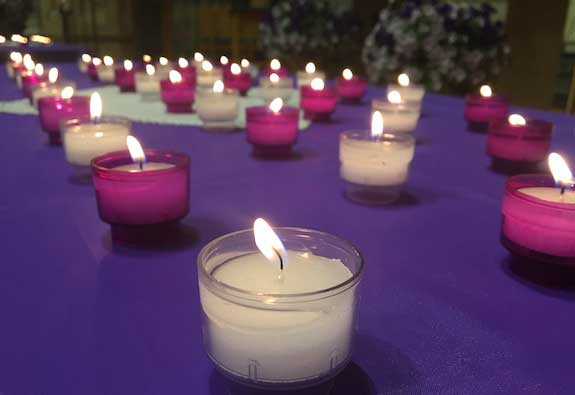 The candles represent faith and the graduates' light as they go out into the world, said the Rev. Richard Csizmar, pastor of St. Joseph's and the Holy Family Parish.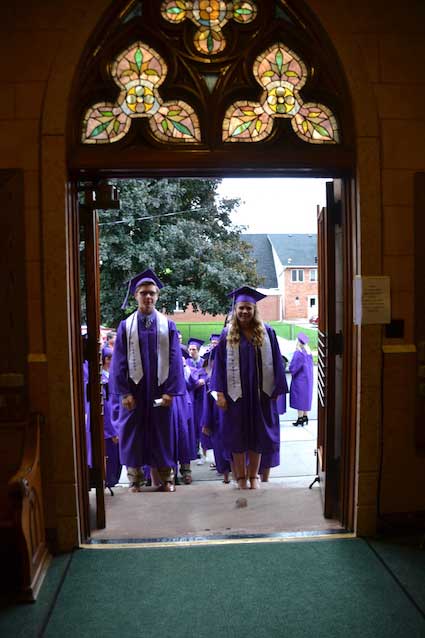 Class leaders Victor Benjovsky, left, and Allison Graham lead the Class of 2018 into the church.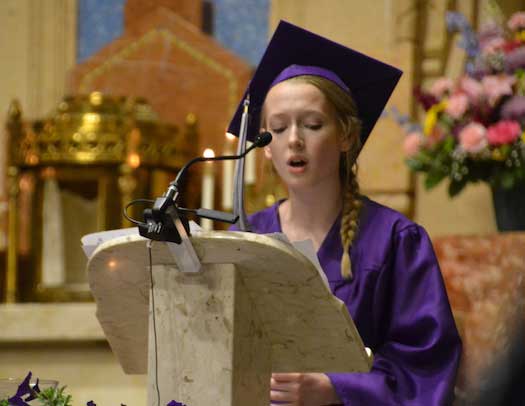 Miranda Smith sings, "Moon River," during the service at St. Joseph's. Her classmate Victor Benjowsky sang, "Beautiful City" from Godspell, and seniors in the chorus sang, "May Your Roads Be Straight and Narrow."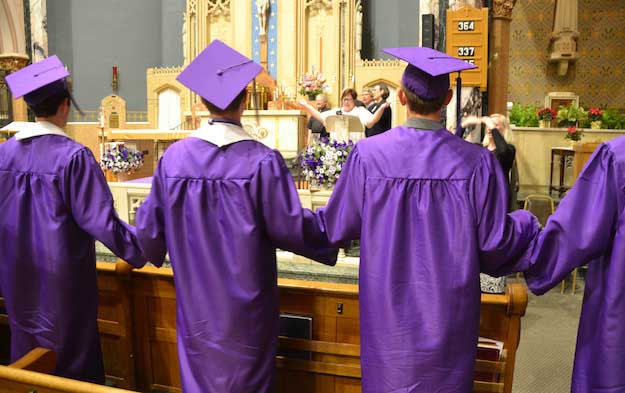 Seniors joined hands for a prayer led by the Rev. Susan Thaine, who starts next month as pastor of the First Presbyterian Church in Albion. Thaine is a 1986 Albion graduate.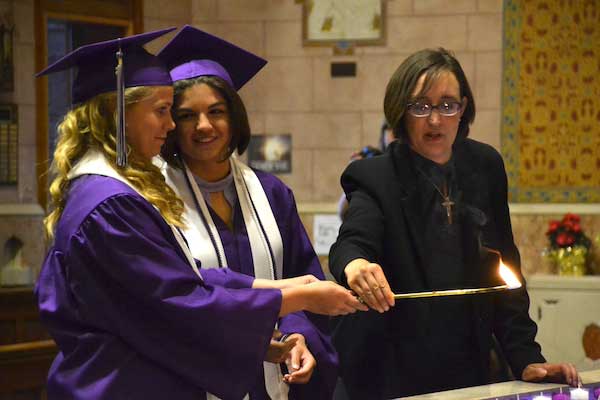 Allison Graham, the class vice president, and Riley Seielstad, the class secretary, light their candles.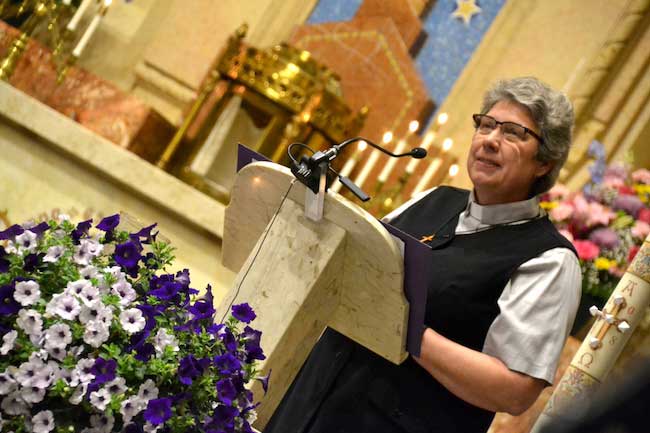 Susan Boring, pastor of the Eagle Harbor United Methodist Church, delivered the message, "Choices." Boring is a 1981 Albion graduate.
She urged the seniors to strive for wisdom, which will help them make good decisions. Boring urged the seniors to choose friends who will encourage them to believe in themselves and make wise decisions. Many people will sap the seniors' enthusiasm and try to derail their dreams, Boring said.
She is retiring later this month as a Brockport band teacher. She said some people tried to discourage that career choice, but she followed her passion. She also has felt called to ministry and has been a pastor the past 18 years. However, Boring said she delayed being a pastor by about 12 years because she was told women shouldn't be church leaders.
"There are people in the world who are dream crushers," Boring said. "If you listen to them you will never reach your full potential."
Boring encouraged the seniors to open their hearts to Jesus Christ, who will be a close friend. She welcomed them to visit churches and think about how they can connect with God in their lives.