Church in Knowlesville serves 416 fish fry dinners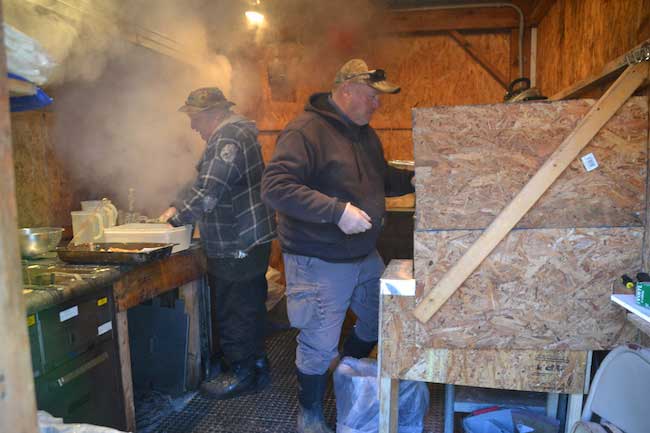 Photos by Tom Rivers
KNOWLESVILLE – The United Methodist Church of the Abundant Harvest in Knowlesville served 416 fish fry dinners today, the start of a weekly event during the Lenten season.
The top photo shows Jeff Smith, right, and Glen Busch in the "Fish Hut" where they cooked the fish and French fries.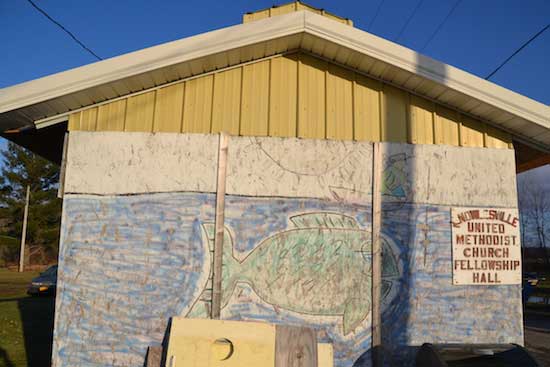 The church created the Fish Hut behind its fellowship hall on Knowlesville Road. Busch said the fish fry dinners are an important fundraiser for the church, which has church buildings in Knowlesville and Millville.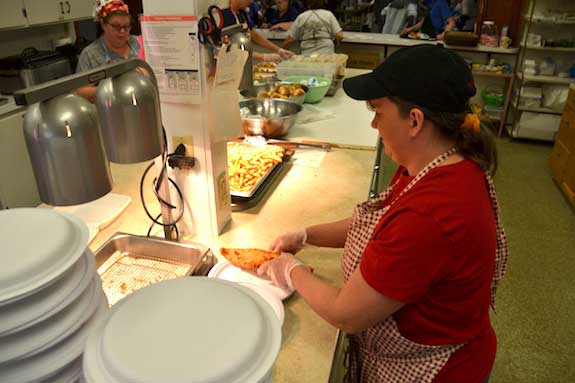 Danielle Higgins was busy in the kitchen with other church volunteers late this afternoon, when the fellowship hall was crowded with people.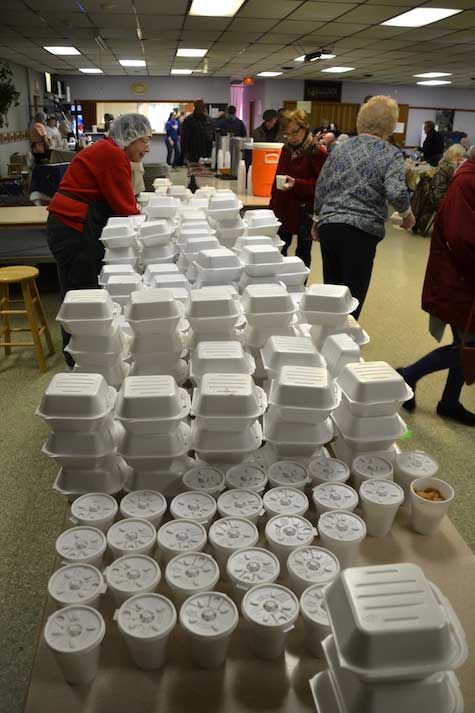 Beverly Paul tended to the desserts.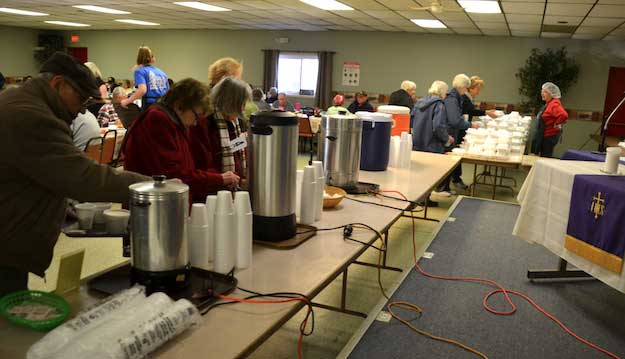 The dinners drew a big crowd to the church's fellowship hall. The dinners include batter dipped fish, French fries or baked potato, coleslaw or applesauce, New England Clam Chowder or Italian Wedding Soup or Manhattan Clam Chowder, homemade style dessert and a beverage.
The church will be serving the dinners every Friday through March 30.