Church in Knowlesville continues Apple Fest tradition for 40-plus years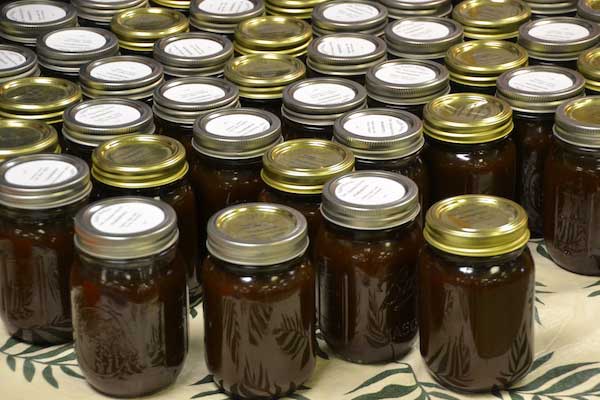 Photos by Tom Rivers
KNOWLESVILLE – It was apple mania today at The United Methodist Church of the Abundant Harvest which celebrated its annual Apple Fest. The church, which includes the United Methodist congregations in Millville and Knowlesville, prepared 156 apple pies and 56 gallons of apple butter. Some of those jars of apple butter are pictured in the top photo.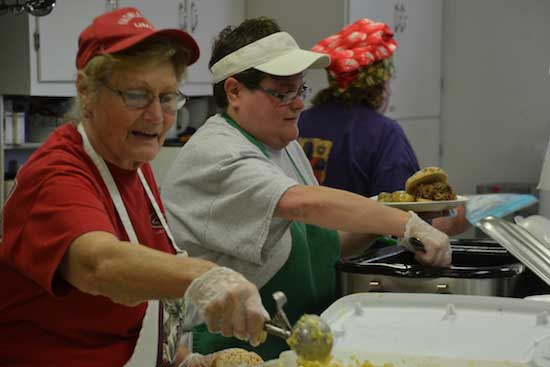 The church also served meals with roast beef, salt potatoes and and a Waldorf salad that includes apples. This photo shows Betty Lou Standish, left, scooping out the Waldorf salad and Joelle Brown, center, getting a roast beef sandwich ready.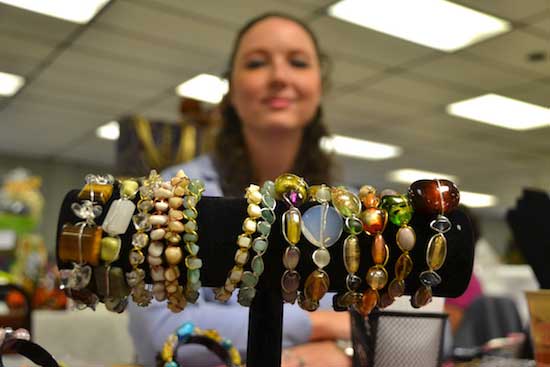 There were 24 vendors at a craft fair, including Corina Stockmaster of Medina, who made these bracelets. Stockmaster is a jewelry artisan.
"Anyone can learn to do this," she said. "It just takes patience. I like making new creations."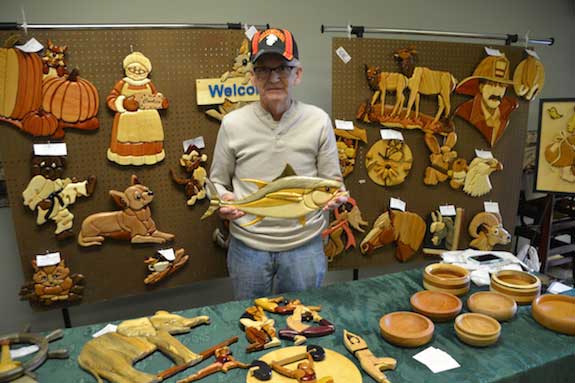 Jim Nicholson of Medina holds a yellow tuna fish he made with a woodworking art known as intarsia. He takes pieces of wood and puts them together to create his artwork.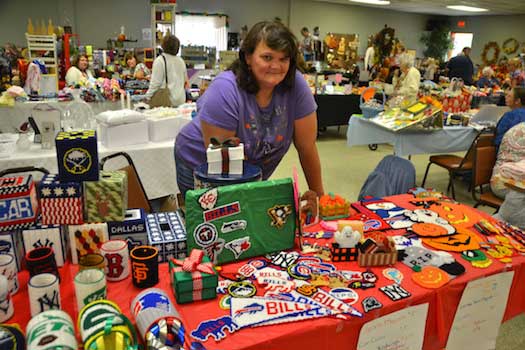 Paulette Orlowski of Albion uses plastic canvas to create sports, holiday and Teddy Bear themed collectibles.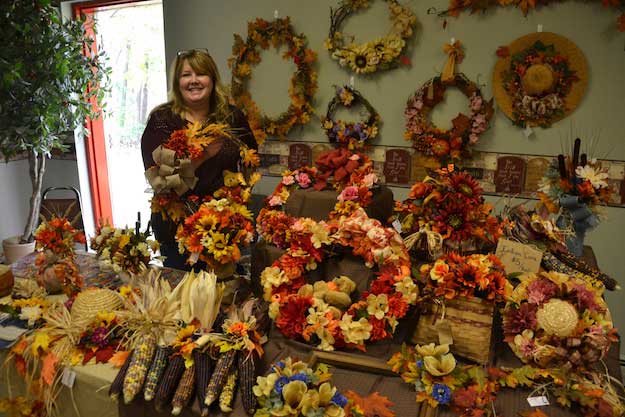 Lisa Fitzak of Albion made many fall floral creations.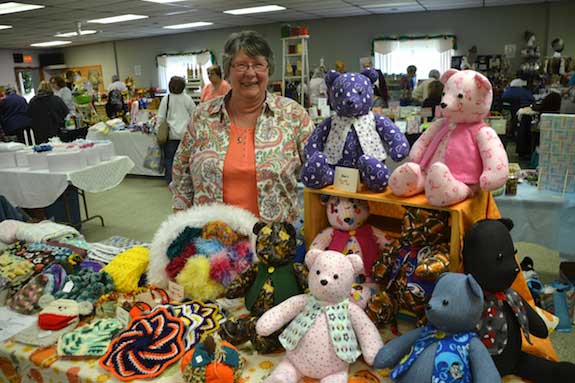 Norene Higgins of Albion created these bears, moist heat bags, towels and other items.