Christmas garlands, streamers return to Albion downtown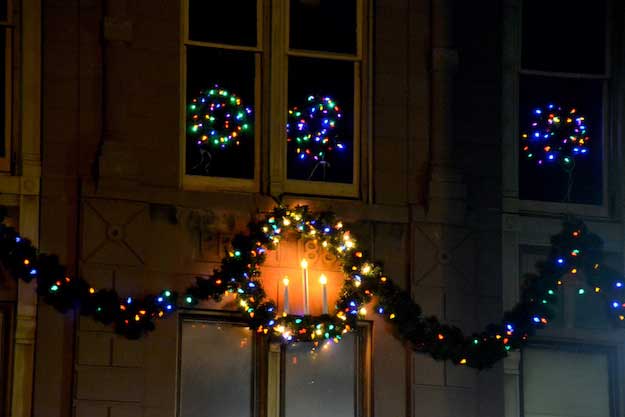 Photos by Tom Rivers
ALBION – Some of the Christmas garlands and streamers are back in the downtown, including these decorations on the Pratt building on Main Street.
The Village Board declared some of the decorations as surplus and they were purchased by Liz Groat, president of the Downtown Browsery. Groat repaired many of the decorations and convinced some of the merchants to hang them on their buildings.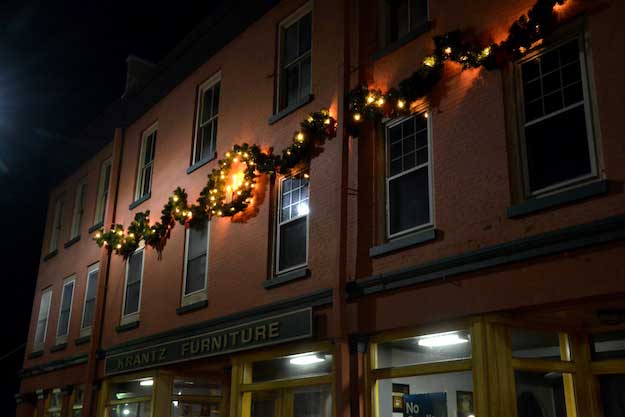 Krantz Furniture was the first to display the decorations. The village didn't want to hang the garlands and streamers across the street because of concern the buildings didn't have attachments to securely display the decorations across the street.
The decorations gradually fell into disrepair and were declared surplus. The village sold eight stream liners which include two 22-foot lighted garlands with a lighted wreath. Groat submitted the highest bid of $360. She spent more money and time repairing the decorations.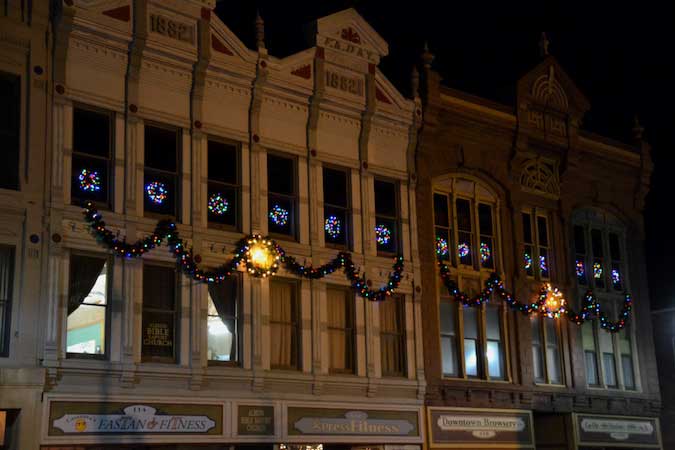 The Pratt and Day buildings, owned by Michael Bonafede and Judith Koehler, give the decorations prominent display.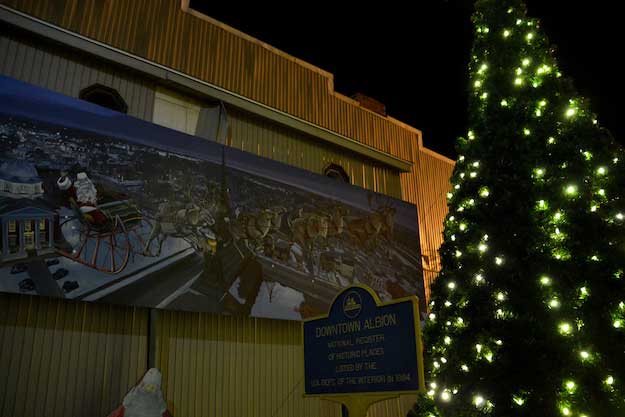 The Village of Albion DPW this year set up the Christmas tree in the downtown at Waterman Park by the mural showing Albion native Charles Howard as Santa, flying over the downtown and Courthouse Square.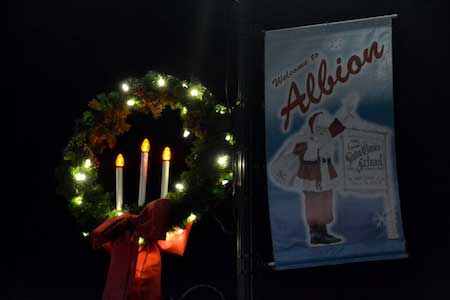 The DPW also put up many wreaths and banners about the holiday season. This banner celebrates Charles Howard, who ran a Santa School in Albion from 1937 to 1966.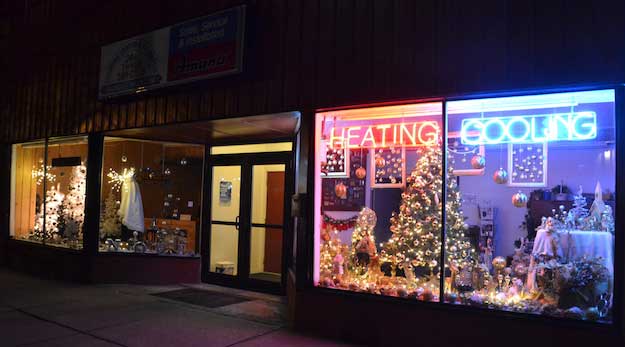 The Albion Merchants Association announced the winner of the Hometown Holiday Window Decorating contest. Frontier Heating & A/C Service Inc. won for this display at its storefront on East Bank Street.