Christmas Eve is kick off for new church in Medina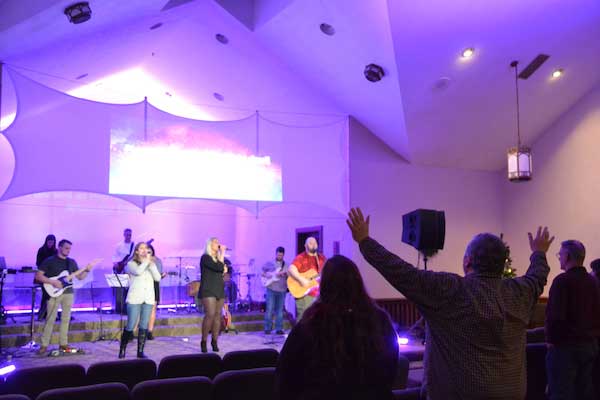 Photos by Tom Rivers
MEDINA – One Church made its debut in Medina on Christmas Eve with two services at the former Sacred Heart Catholic Church on Ann Street.
The building has been radically changed in the past three months by One Church as the building transitioned from a Catholic site that had been closed for more than a decade to a Free Methodist congregation.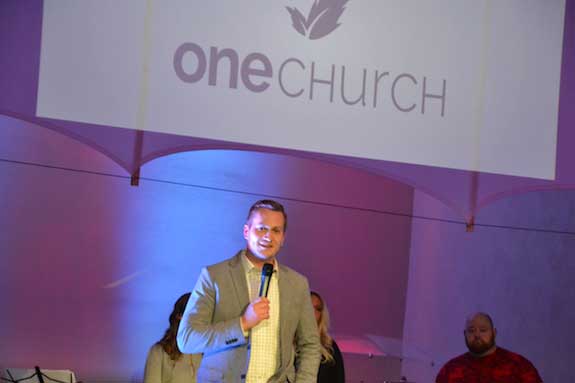 Brian Hahn, executive pastor for One Church, welcomes people to the second Christmas Eve service that started at 8:30 p.m.
One Church shares the same staff and budget as the Akron Free Methodist Church. That church started in 1863 in Akron and changed its name to One Church as part of its new mission in Medina. The two sites are one, with Medina not a secondary location to Akron, Hahn said.
He praised volunteers for the numerous hours of work in getting the church ready the past three months.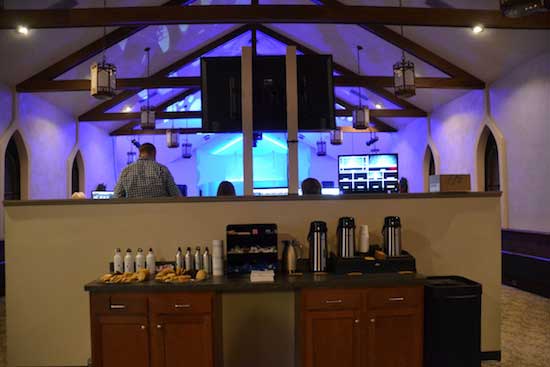 There is a sound and multimedia area in the back of the church where there is also a station with coffee and cookies. The pews at Sacred Heart have been removed and replaced by cushioned chairs.
There is new paint and carpeting. The pulpit area also has a large screen for multimedia presentations. Twice a month the sermon will be streamed in from Akron and shown in Medina. The other weeks in the month, a pastor will deliver the sermon in Medina, and sometimes that will be live-streamed to Akron.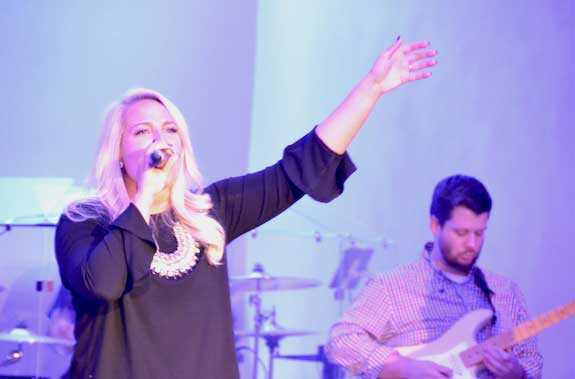 Morgan Wagner is part of the worship band at One Church. They sang, "Hark! The Herald Angels Sing" "Joy to the World" and "Silent Night".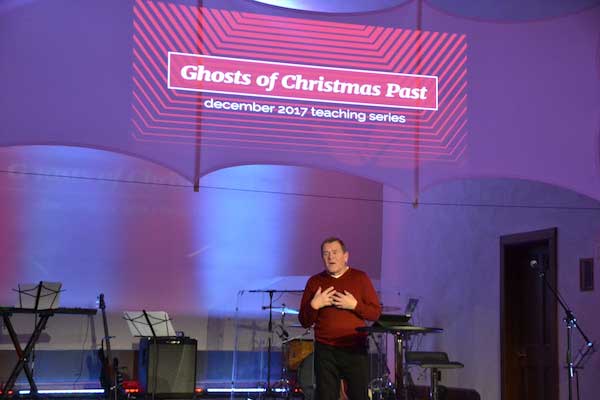 Rick Rouse, lead pastor at One Church, delivers the sermon on Christmas Eve. He preached at four services at Akron and then two in Medina on Sunday.
Rouse said the Akron congregation felt a call to start a church in Medina. He has been in the ministry since 1982 and helped with church plants in Webster, Fairport and Amherst. Those new churches were all independent with a separate budget and staff. Medina is different because it s budget and staff are all in the same budget and organization with the Akron congregation.
Rouse said One Church wants to reach out to people "without a church home and who desire a relationship with Jesus Christ."
One Church will have its grand opening with its first Sunday morning services on Jan. 7 with services at 9:30 and 11 a.m.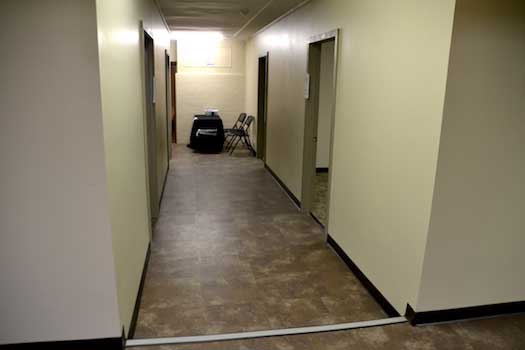 The large room that was a fellowship hall in the basement of the building has been divided into four separate classrooms or childcare rooms.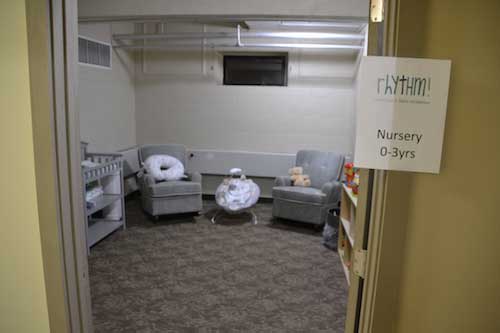 One of the rooms is a nursery for ages 0 to 3 years.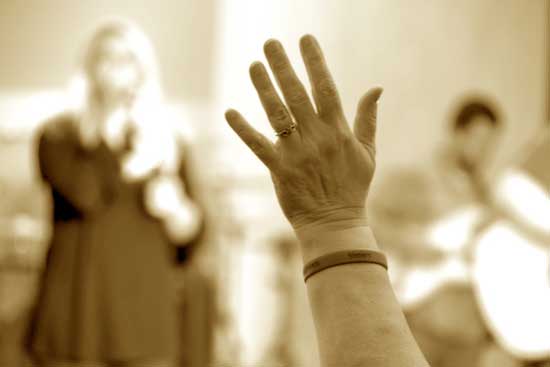 One of the church attendees on Christmas Eve lifted her hand during the music. One Church has an up-tempo band playing contemporary Christian music with some traditional hymns.
For more on One Church, click here.