Christmas celebrated early at Golden Hill State Park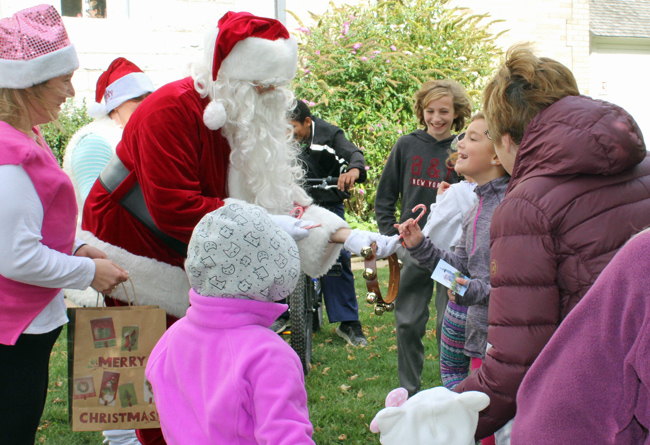 Photos by Cheryl Wertman
BARKER – The Friends of the Thirty Mile Point Lighthouse celebrated Christmas early today with festivities at the Golden Hill State Park.
Santa makes an appearance with the help of his two elves, Adrienne and Renee, who handed out candy canes to the kids.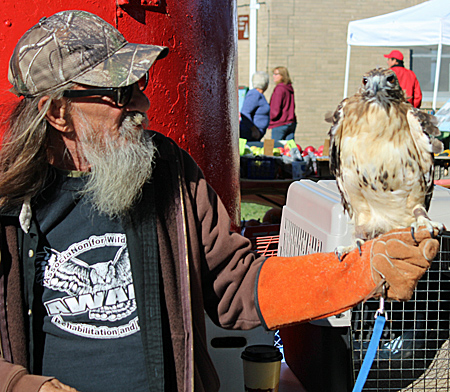 Bob Humbert of AWARE (Association for Wild Animal Rehabilitation and Education) shows his Red-Tail Hawk that was rescued in the Hartland area and is used for show purposes.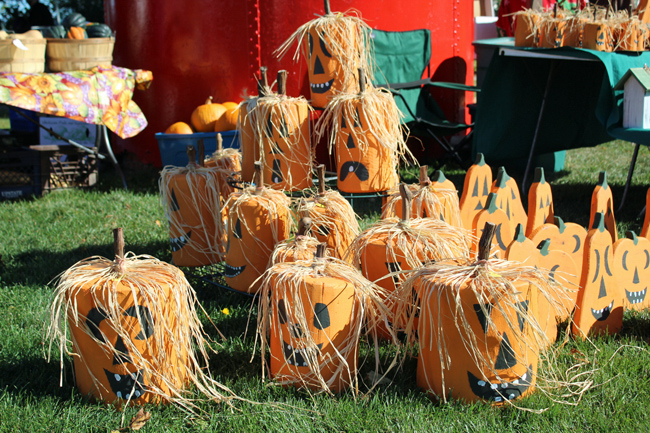 Logs made into pumpkin faces were for sale for Halloween.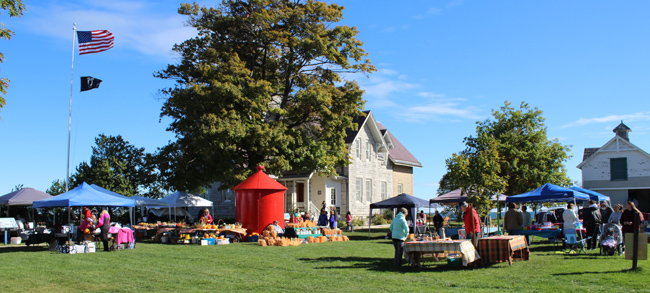 Here is an overall view of the vendors with the lighthouse in the background.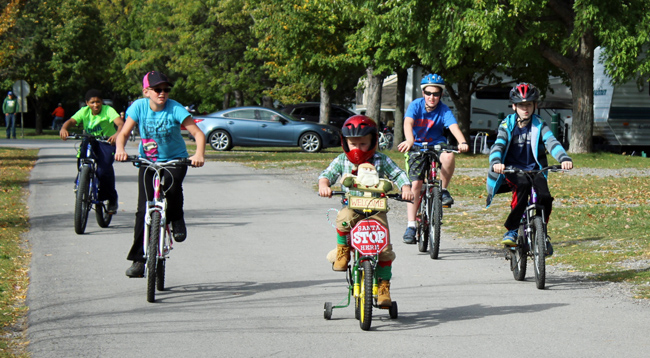 Noah Bradley (center) leads the way in the first annual bike parade.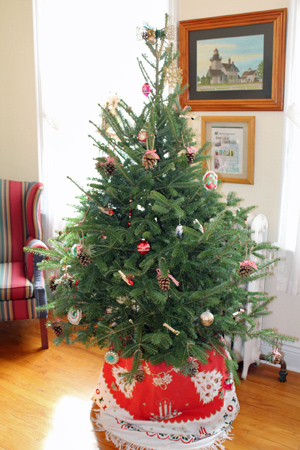 The interior of the lighthouse had a Christmas tree set up and also offered tours to the top of the lighthouse.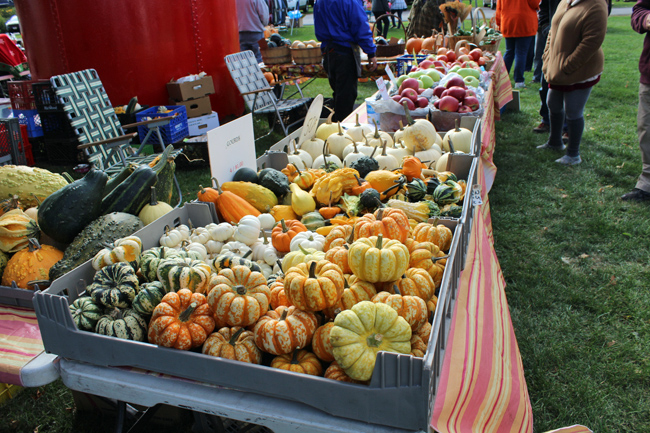 Fall produce was also an item for sale today along with local wineries, breweries and crafts.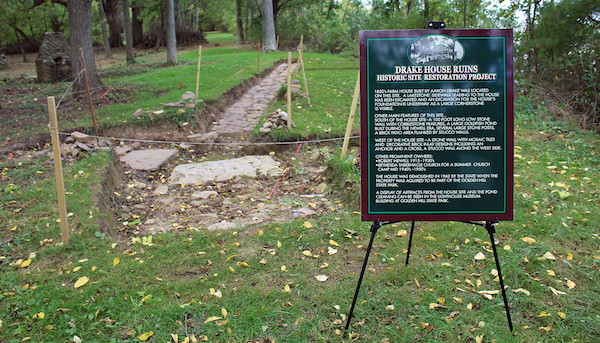 Unveiled today, this new sign will become a fixture at the Drake House Ruins site. Shown in front of the area that was uncovered this summer as part of the original house, the sign describes the history of the site as well as what is at the site.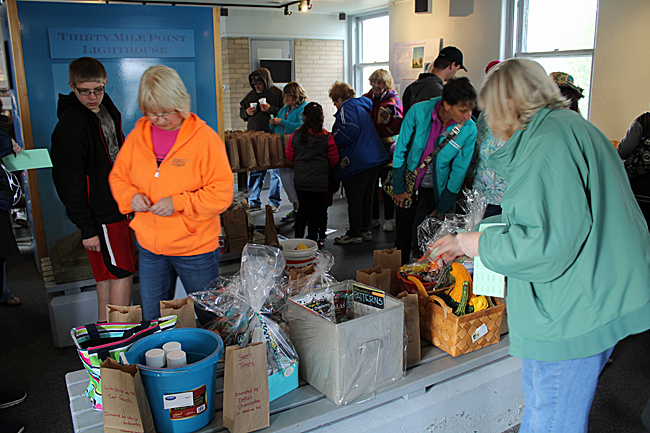 People make their picks for the basket raffle. There were almost 100 donated items up for raffle.