Chris Caldwell feels the love during benefit on Sunday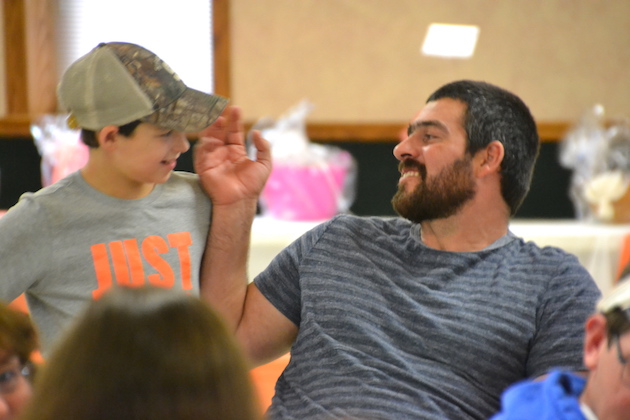 Photos by Tom Rivers
RIDGEWAY – Chris Caldwell smiles at his son Jackson, 9, during a benefit Sunday at the Ridgeway Fire Hall for Caldwell, who was critically injured on Sept. 7, 2015. That day Caldwell was walking along Harrison Road in Shelby when he was hit from behind by a drunk driver.
Caldwell has suffered a brain injury, had his left leg amputated after infection set in, and suffered numerous broken bones.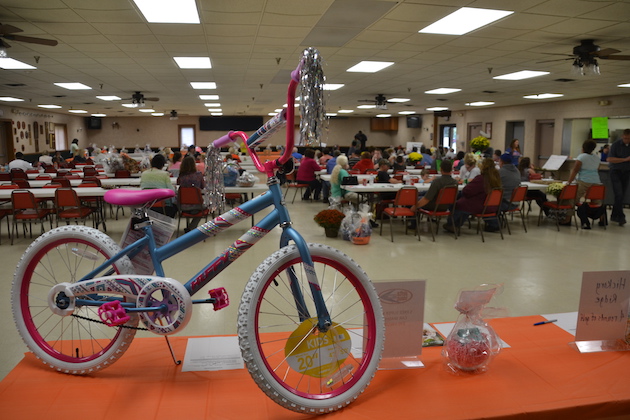 More than 100 people turned out for the benefit, where they bid on about 100 gift baskets and other items, including two bikes. The event raised $4,200 with proceeds going towards Caldwell's medical expenses. This photo was taken near the end of the benefit when many had left.
One of the attendees on Sunday was a paramedic who helped Caldwell after the accident. First responders weren't optimistic he would survive after he was struck that day. He was flown by Mercy Flight to Erie County Medical Center, where doctors also were grim in predicting Caldwell's future.
Caldwell's family and friends praise him for his upbeat attitude as he takes physical therapy and does daily exercises. Caldwell, who had worked a decade as a heavy equipment operator in construction, said he appreciated seeing so many friends on Sunday.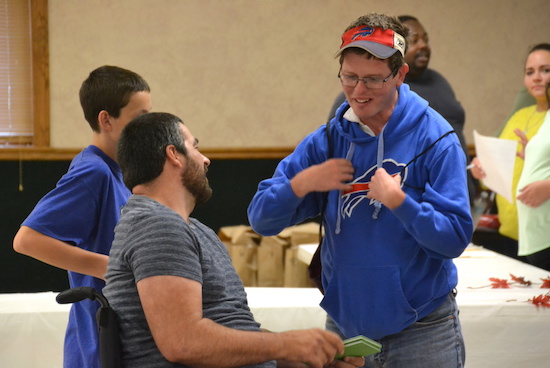 Jonathan Doherty of Albion attended the benefit and wished Caldwell well in his recovery. Doherty was busy in the weeks leading up to the benefit collecting donations for the basket raffle.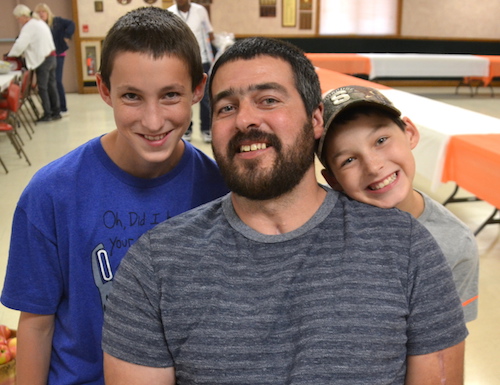 Chris Caldwell is pictured with his sons: Christopher, 13; and Jackson, 9.