Chimney fire damages cottage by lake in Yates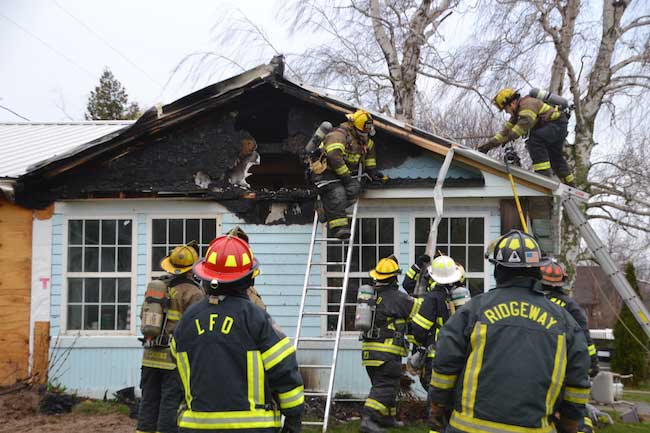 Photos by Tom Rivers
YATES – Firefighters put out a chimney fire this morning and make sure there aren't any hot spots in the cottage by Lake Ontario.
Lorrie and Ed Thering are thankful there wasn't more damage to their cottage on Fisher Lane. Mrs. Thering called to report the fire at 8:58 a.m. Her husband arrived on the scene and was able to fill buckets of water from mud puddles, helping to contain the fire.
There are strong westerly winds this morning. If it had been easterly winds, the fire likely would have spread through the house, Mr. Thering and firefighters said.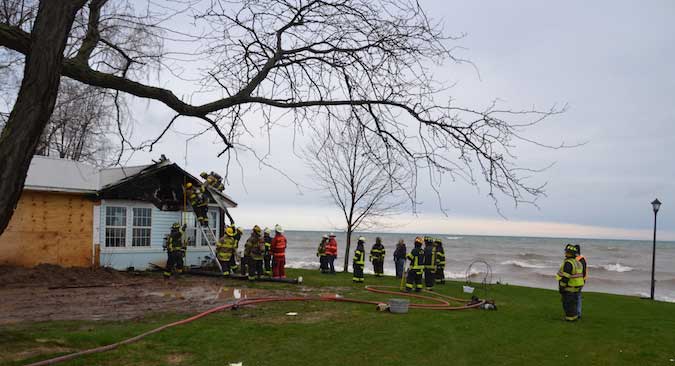 The Therings are putting an addition on the cottage, hoping to make it a year-round residence. The site has been in Mrs. Therings family for about 70 years.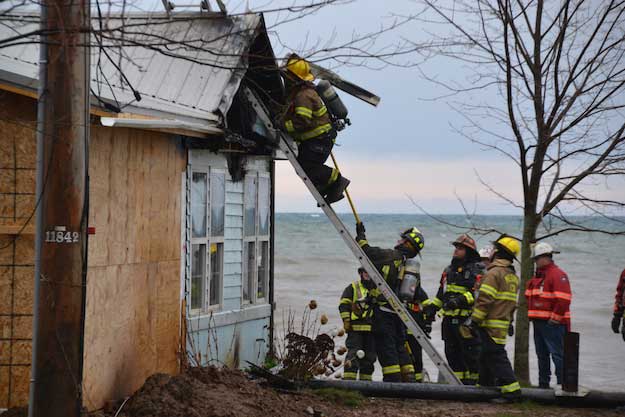 There was a big turnout of firefighters from Lyndonville, Ridgeway, Shelby, Medina and Carlton. That isn't the normal situation on a Thursday morning, but many of the firefighters are home from work right now due to the coronavirus pandemic.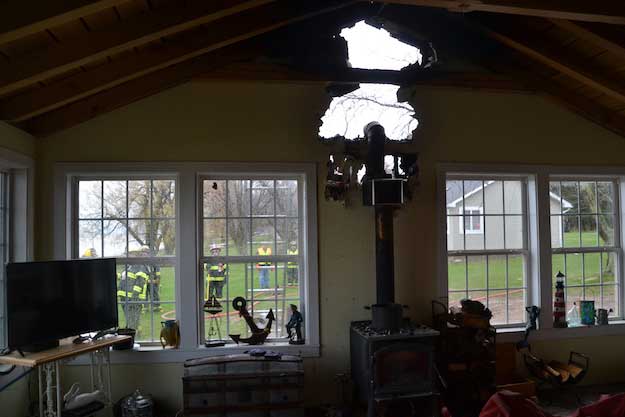 The Therings are hopeful they can have the room repaired soon.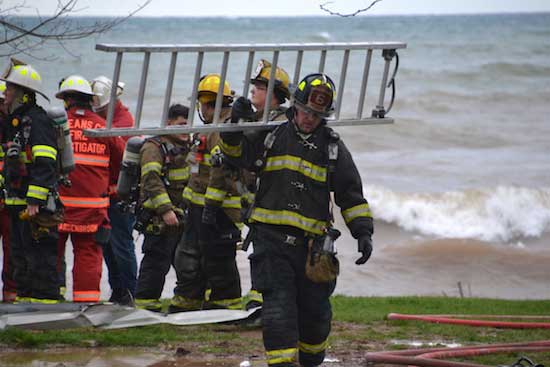 Kyle Morgan of the Ridgeway Volunteer Fire Company carries a ladder back to a fire truck.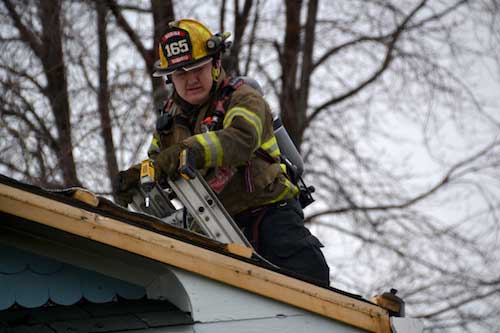 Donato Rosario of the Medina Fire Department removes some of the metal roofing.