Children hang stockings on Christmas Eve in vintage photo from 1955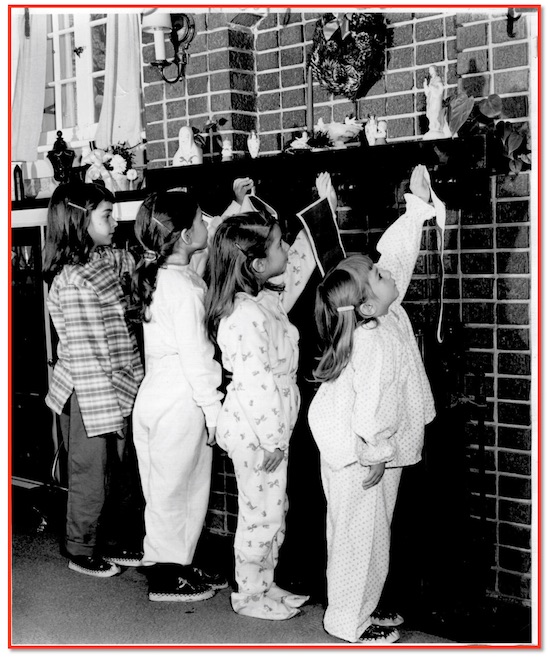 By Catherine Cooper, Orleans County Historian
Illuminating Orleans – Vol. 1, No. 33
ALBION – Hanging their stockings with care on Christmas Eve in this 1955 photograph from the William Monacelli collection at the Orleans County Dept. of History are from left: Barbara (9), Eileen (8), Charlotte (7) and Patricia (5), children of Mr. & Mrs. Lee Ward.
The photograph was taken at the home of their grandmother, Celestina Galluce, at 214 West Bank St. in Albion.
Patricia remembers the occasion vividly. Now Patricia Farone, she lives in Albion, as does her sister, Eileen Whiting. Charlotte Mann lives in Rochester and Barbara Haynes lives in Delaware.