Chicken dinner, cruise-in at Arnold's in Albion boosts church's community fund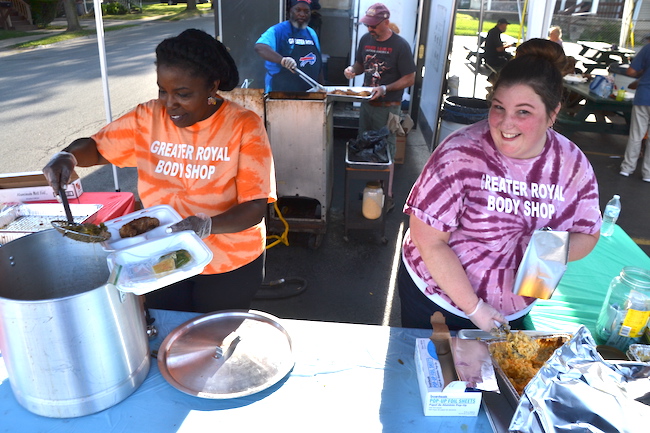 Photos by Tom Rivers
ALBION – Vickie Elsenheimer, left, and Laurie Banker serve fried chicken dinners on Saturday next to Arnold's Auto Parts on North Liberty Street in Albion. They are members of the Royal Body Shop Outreach Ministries. In back are the church's pastor Albert Wilson, left, and Jeff Elsenheimer.
The Royal Body Shop served 220 dinners on Saturday. Proceeds from the dinner will go towards the ministries' fund to offer free community events. Some of the Royal Bod Shop community programs included gifts and activities as part of Christmas celebration, an egg hunt near Easter and a Juneteenth celebration at Bullard Park.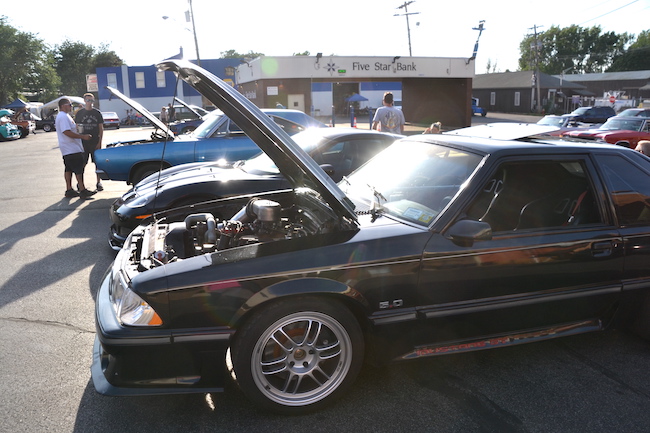 This 1987 Ford Mustang was one of about 40 classic cars at a cruise-in as part of the event.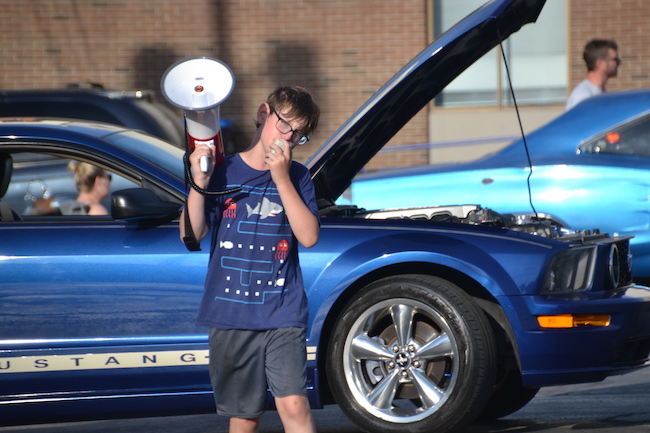 John Hollenbeck, 12, tries to rally support for a 50/50 drawing. His family is active in the Albion Masonic Lodge which helped with the event on Saturday.