Chicken barbecue returns as Albion school election tradition
700 dinners are sold out, drive-through only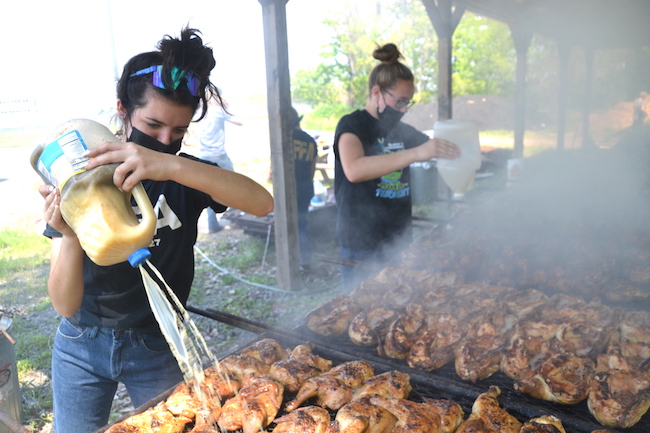 Photos by Tom Rivers
ALBION – Bailey Nesbitt, Albion FFA president (left) and Samantha Basinait put the secret sauce on 700 chicken barbecue dinners. Kerry Panek mixed the secret sauce from Cornell for the chicken dinners.
The dinners will be served drive-through only from 4:30 to 7 p.m. at the high school parking lot in back.
The chicken barbecue meal is back for this school election after being cancelled last year when the election was through mail-in ballots only due to the Covid-19 pandemic.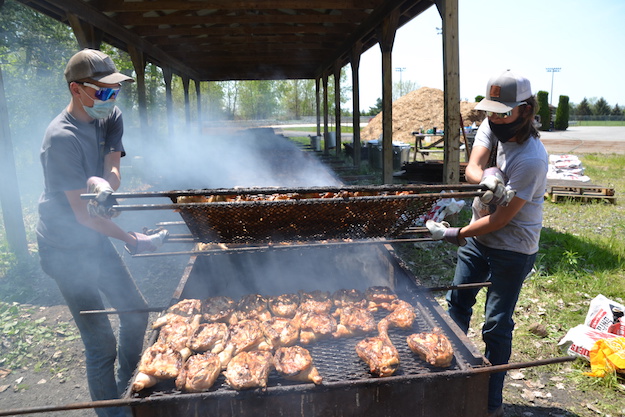 FFA members Thomas Bentley, left, and Chris Sacco flip some of the chickens that will be served later today for the FFA annual chicken barbecue dinner. The meals also include salt potatoes, brownies, cole slaw and rolls.
The price was increased from $10 to $12 due to rising costs of charcoal and the chickens, Bailey Nesbitt said.
The dinner is the FFA's biggest fundraiser of the year and helps covers costs for summer camp, jackets for some students, a scholarship for a graduating senior, dues for FFA members, and meeting supplies.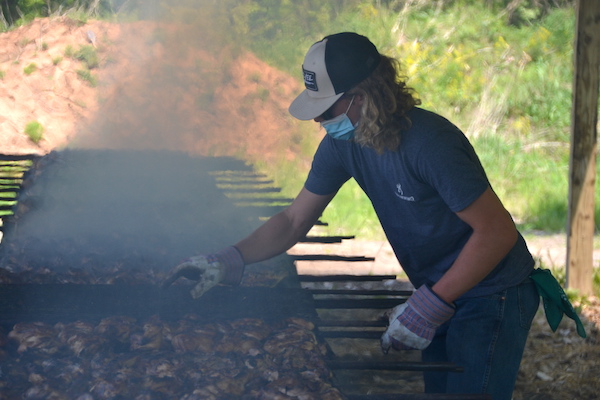 Bryce Wilson checks on the chickens in the hot pits behind the football stadium and track.