Chamber's wine walk attracts 100 to nature preserve in Lyndonville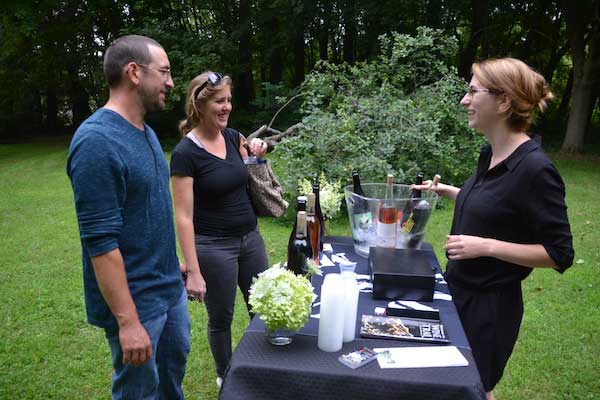 Photos by Tom Rivers
LYNDONVILLE – David Bittner and his wife Krys McCarthy of Lyndonville were among 100 people who attended a wine walk on Thursday evening at the Robin Hill Nature Preserve in Lyndonville. Tricia Daluisio of 810 Meadworks gives them a sample of mead.
810 Meadworks was one of three wineries or meaderies at the event organized by the Orleans County Chamber of Commerce.
Bittner and McCarthy have lived in Lyndonville for 9 years and welcomed the chance to see the 45-acre nature preserve which includes 250 varieties of trees on Platten Road.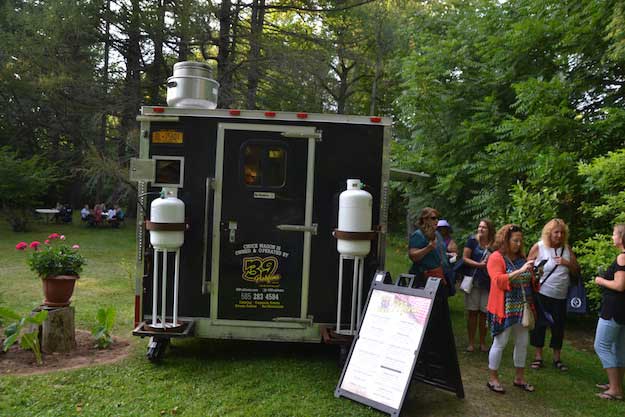 The Chuck Wagon, a food truck operated by 39 Problems in Albion, served food at the wine walk.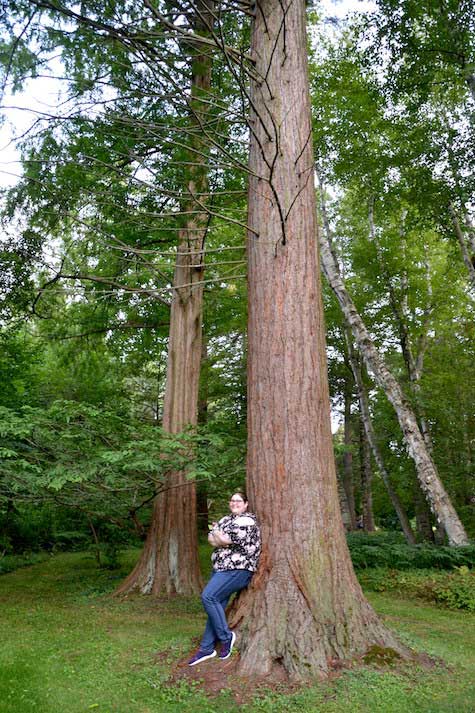 Valerie Pratt offered tours of the 45-acre nature preserve. She lives at the site with her father, Doug Pratt. She is pictured with a dawn redwood and metasequoia.
William and Mary Smith, Doug's grandparents, built a Medina sandstone house from 1948 to 1952 at the property, and developed the nature preserve.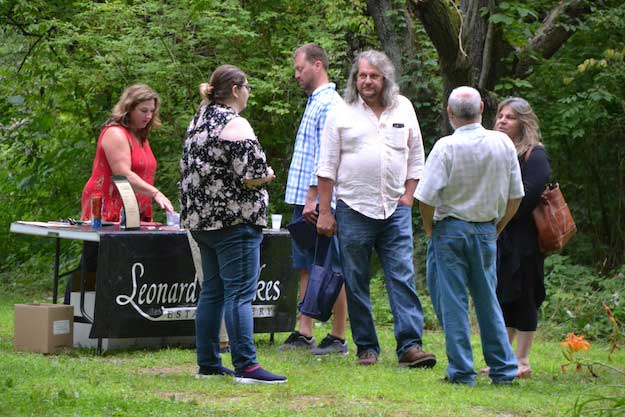 A group gathers at the wine-tasting stop by Leonard Oakes Estate Winery, where Kelly Kiebala, left, offered tastings from the winery on Ridge Road in Medina.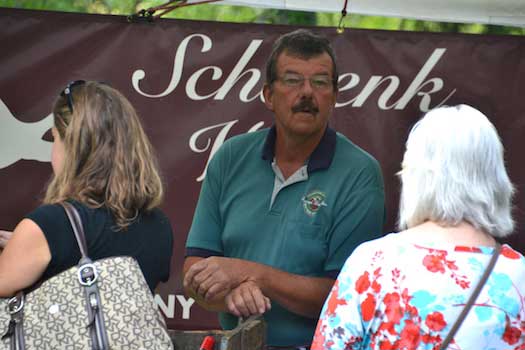 Paul Schwenk of Schwenk Wine Cellars in Kent serves wine at the Chamber event.