Chamber's Home, Garden and Outdoor Show returns with 22 vendors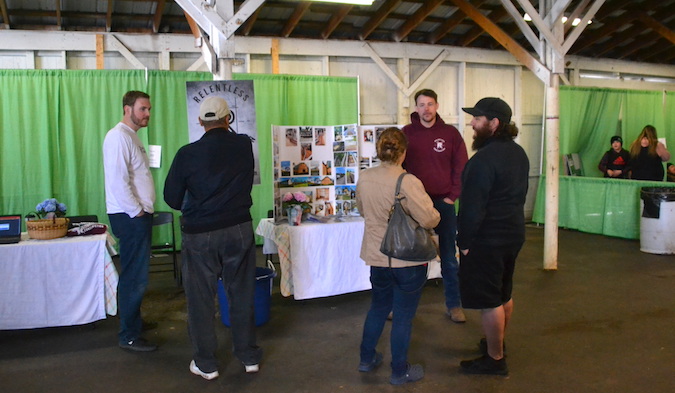 Photos by Tom Rivers
KNOWLESVILLE – The Orleans County Chamber of Commerce's Home, Garden & Outdoor Show is back this weekend after the event was cancelled in 2020 and 2021.
The top photo shows Josh Smith, back right, and his brother Joe Smith speaking with people about Josh's company, Relentless Construction in Clarendon.
The business works on commercial and residential projects. Besides construction, Relentless does spray foam installation and site work.
Most of its work has been outside the county, but Josh said he wants to do more projects in Orleans.
"I know we can make a difference here," Josh said.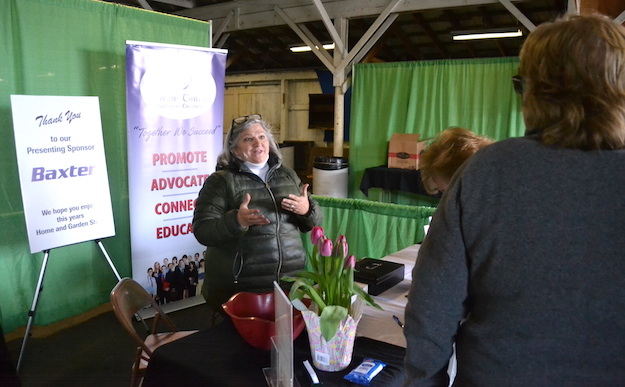 Darlene Hartway, Chamber executive director, greets people at the show today at the Orleans County 4-H Fairgrounds.
There are 22 vendors at the show, about half of how many normally attend the event. Hartway said some of the prospective vendors are short on help and couldn't be available for the show.
The event continues on Sunday from 10 a.m. to 4 p.m. Dubby's Wood Fired Pizza will be selling pizzas on Sunday, and the Easter Bunny will be available with a photo booth. There will also be a scavenger-hunt style Easter Egg Hunt.
Admission is $3 with free parking. A coupon for free admission is available at Chamber website – www.orleanschamber.com, as well as the Chamber social media accounts.