Century-old barn burns in Barre on Route 98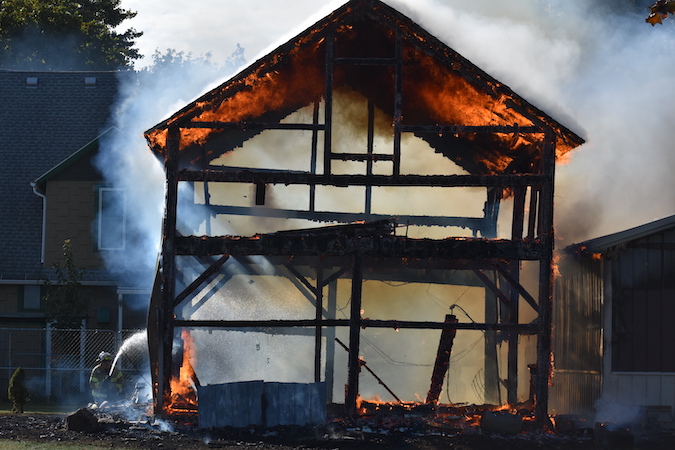 Photos by Tom Rivers
BARRE – A barn from the early 1900s burned this afternoon in Barre. The barn is owned by Frank and Cynthia Stumer at 4715 Oak Orchard Rd.
Firefighters were dispatched to the scene at 3:38 p.m. The property is next to the Barre fire hall on Route 98.
The fire also damaged a garage next to the barn. No one was injured in the blaze.
"I just loved that barn," said Mrs. Stumer, who is deputy commissioner of the Department of Social Services for Orleans County. "I'm just devastated. We had plans of renovating it."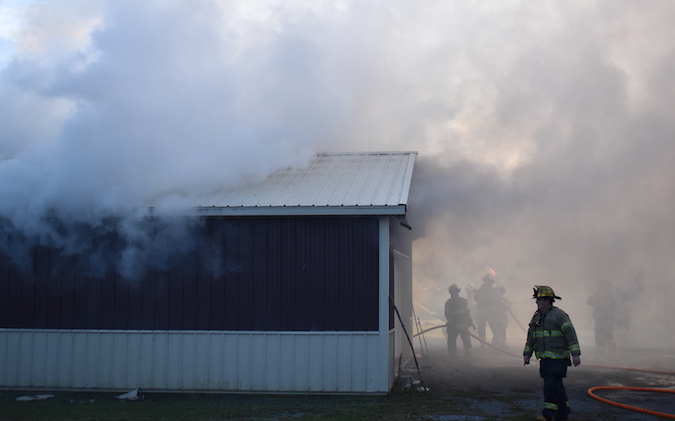 Several local fire departments responded to the scene. The cause is under investigation.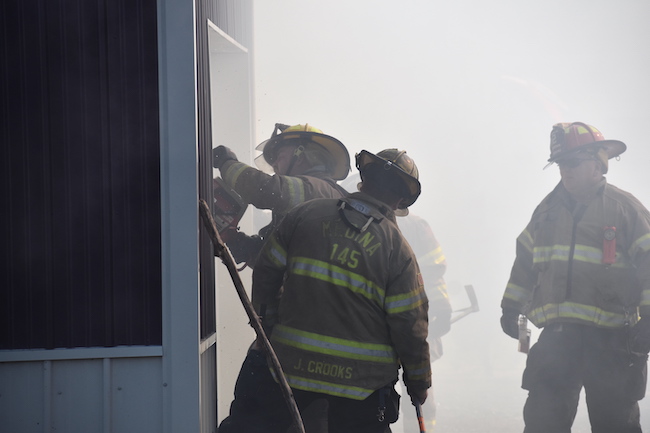 Firefighters use a saw to cut open the garage door.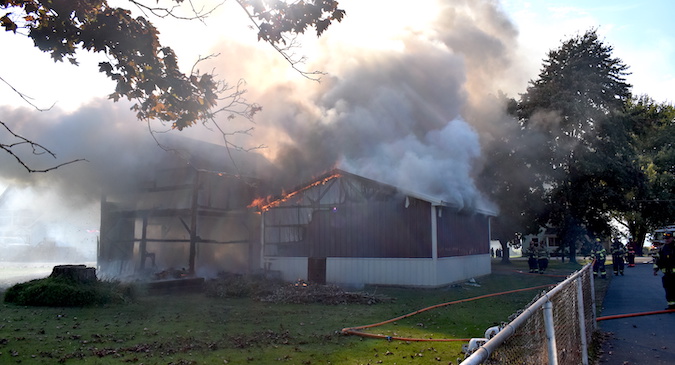 The fire spread from the barn to a garage, causing extensive damage.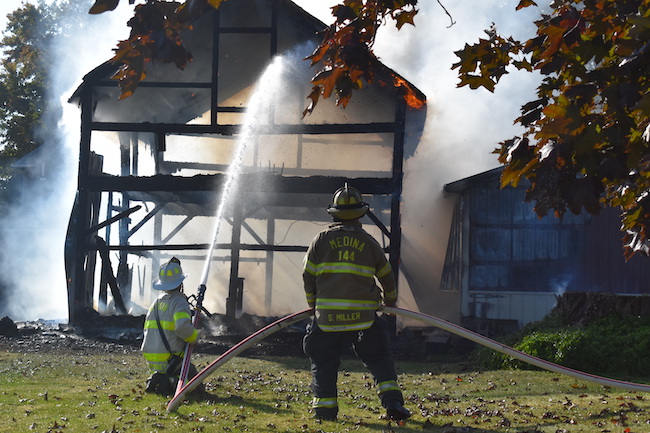 Albion firefighter John Papponetti, left, and Steve Miller of the Medina Fire Department get water on the back of the barn.