Census shows Orleans with steepest population drop in WNY
County stays over 40,000 — barely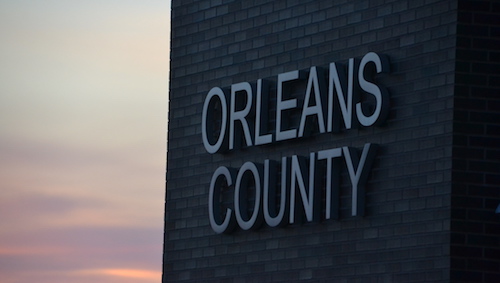 The U.S. Census Bureau today released population counts for each county in the United States. The data shows a 5.9 percent decline in Orleans County, which was biggest drop among Western New York counties and most in the GLOW region.
Orleans shrunk by 2,540 people in the 10 years, according to the U.S. Census Bureau, dropping from 42,883 in 2010 to 40,343 in 2020.
The county managed to stay above 40,000 people in the census count.
The Orleans County population in recent counts include 42,883 in 2010, 44,171 in 2000, 41,846 in 1990, 38,496 in 1980 and 37,305 in 1970.
The percentage drop from 2010 to 2020 in Orleans County is the most among Western New York counties and the GLOW region. All of those counties declined except Erie and Monroe.
Here is a breakdown of the population changes in WNY and GLOW:
Genesee, down 2.8 percent from 60,079 in 2010 to 58,388 in 2020
Livingston, down 5.4 percent from 65,393 in 2010 to 61,834 in 2020
Orleans, down 5.9 percent from 42,883 in 2010 to 40,343 in 2020
Wyoming, down 3.9 percent from 42,155 in 2010 to 40,531 in 2020
Monroe, up 2.0 percent from 744,344 in 2010 to 759,443 in 2020
Erie, up 3.8 percent, from 919,040 in 2010 to 954,236 to 2020
Cattaraugus, down 4.1 percent from 80,317 in 2010 to 77,042 in 2020
Chautauqua, down 5.4 percent from 134,905 in 2010 to 127,657 in 2020
Some counties experienced a bigger population loss, by percentage, than Orleans. They include:
Schoharie, down 9.3 percent from 32,749 in 2010 to 29,714 in 2020
Franklin, down 7.8 percent from 51,599 in 2010 to 47,555 in 2020
Delaware, down 7.7 percent, from 47,980 in 2010 to 44,308 in 2020
Madison, down 7.4 percent from 73,442 in 2010 to 68,016 in 2020
Herkimer, down 6.8 percent from 64,519 in 2010 to 60,139 in 2020
Otsego, down 6.0 percent from 62,259 in 2010 to 58,524 in 2020