Cause of Carlton fire undetermined for now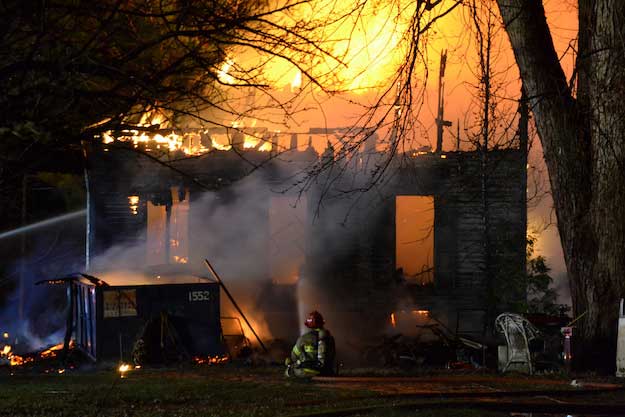 Photos by Tom Rivers
CARLTON – The house owned by Dan and Rose Mawn is consumed by flames on Sunday evening. The house is located on Route 18 near the Carlton-Kendall townline.
The extensive damage of the site has made it unsafe for fire investigators to go inside and try to identify the cause of the blaze, said Dale Banker, director of Orleans County's Emergency Management Office.
The Mawns' insurance company will be sending out investigators and Banker said the county fire investigators will likely work with them to determine a cause. The county investigators took photos of the scene and did an outside assessment.
Eleven of the 12 fire companies in the county responded to the fire on Sunday evening, with most of those fire companies bringing tankers full of water to the scene.
Firefighters were dispatched back to the scene this morning at about 5:30 a.m. after the fire rekindled.