Catholic Daughters thanked for running information booth at Albion festival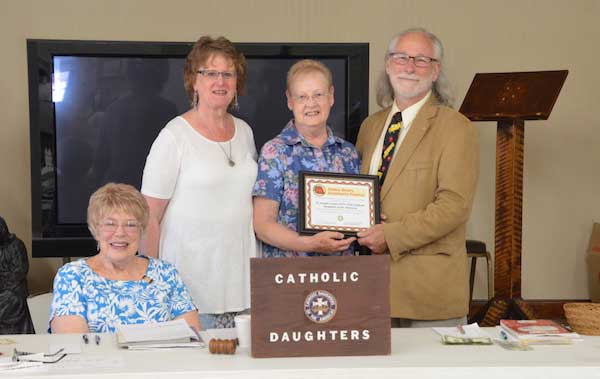 Provided photo
ALBION – The Catholic Daughters were recognized last week for their many years of volunteering at the information booth at the Strawberry Festival.
The following are pictured, from left: Mary Lee Knights of the Catholic Daughters; Karen Sawicz, Strawberry Festival co-chairwoman; Joyce Winkelmann of the Catholic Daughters; and Michael Bonafede, coordinating chairman of the festival.
The information booth is at the corner of the courthouse lawn by State and Main Streets. The 31st annual Strawberry Festival was June 9-10.