Cast of 65 performs Wizard of Oz in summer theater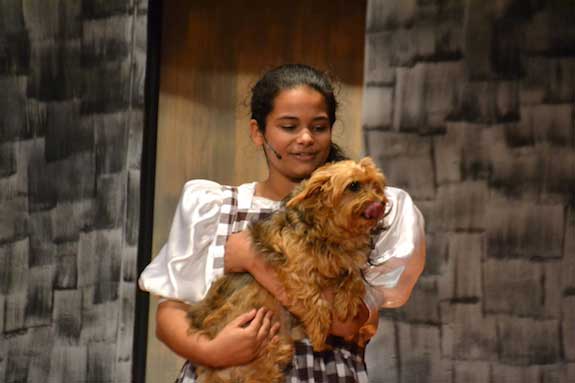 Photos by Tom Rivers
MIDDLEPORT – Tamara Huzair of Lyndonville plays Dorothy and holds Toto in the Lake Plains Players production of The Wizard of Oz. Tamara has the lead role in a summer theater program for children.
The cast of 65 in grades two through 12 will perform the show at 7:30 p.m. on Friday, and 2 p.m. and 7:30 p.m. on Saturday at the Royalton Hartland High School Auditorium, 54 State Street, Middleport.
The children have been rehearsing for five weeks for the show which draws students from Orleans and Niagara counties.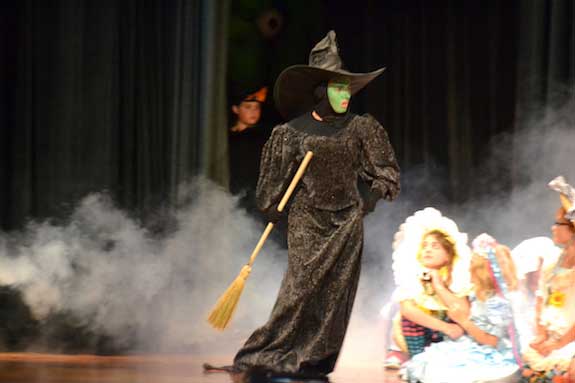 Cora Payne of Medina plays the Wicked Witch of the West. She shows her anger after seeing her sister was flattened by Dorothy's house in Munchkinland.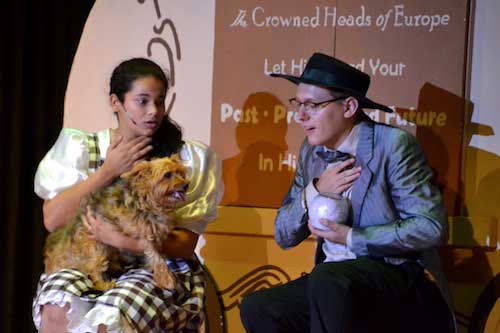 Tamara Huzair (Dorothy) meets with Professor Marvel, Tyler Sauers, who also plays The Wizard of Oz.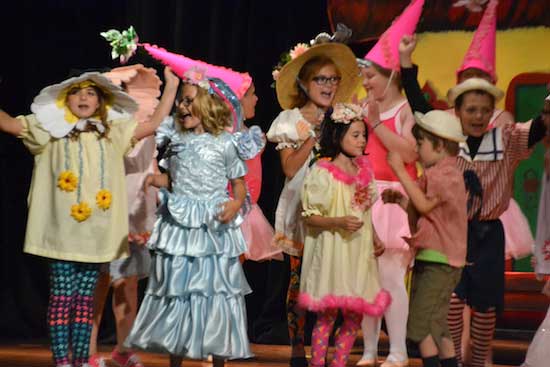 The munchkins are happy that Dorothy's house eliminated a nemesis, the Wicked Witch of the East.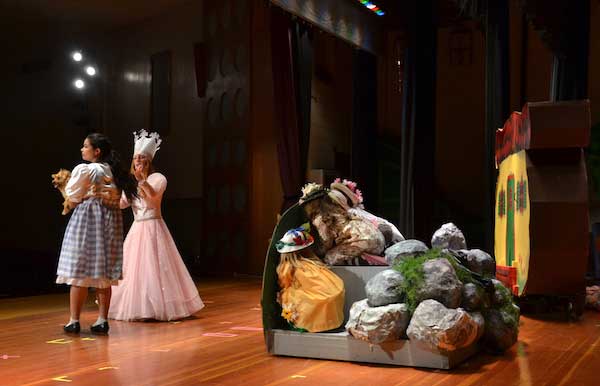 Madison Pratt of Roy-Hart plays Glinda the Good Witch and welcomes Dorothy to Munchkinland. Some of the munchkins are hiding to see if Dorothy is a heroine or a villain.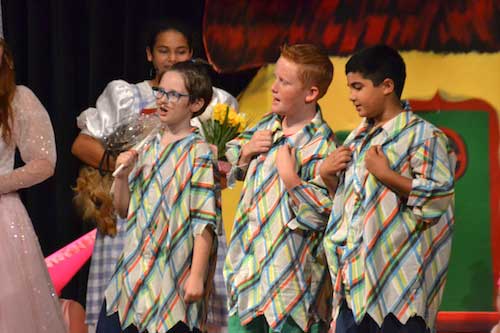 The Lollipop Guild welcomes Dorothy to Munchkinland.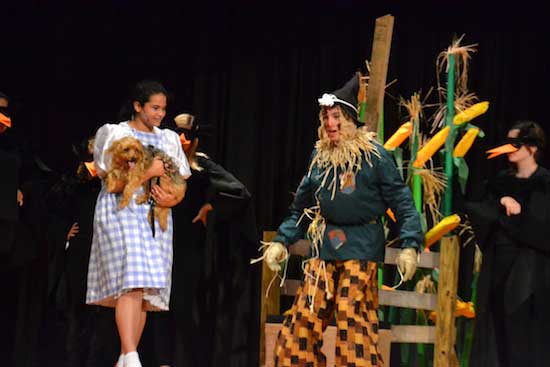 Dorothy meets the Scarecrow who is played by Evan Steier of Albion.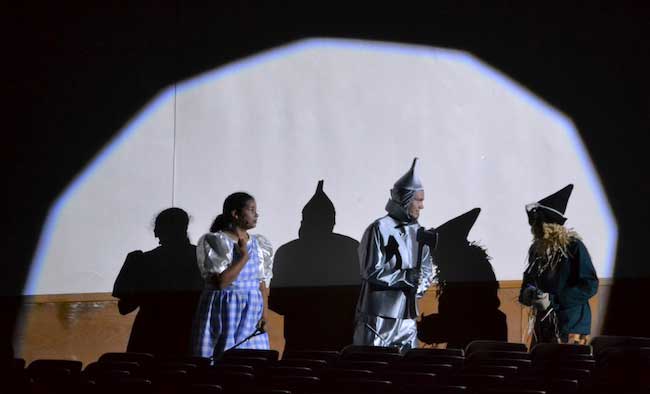 Tamara Huzair (Dorothy), Leif Isaacson (Tin Man) and Evan Steier (Scarecrow) journey through the woods while following the Yellow Brick Road.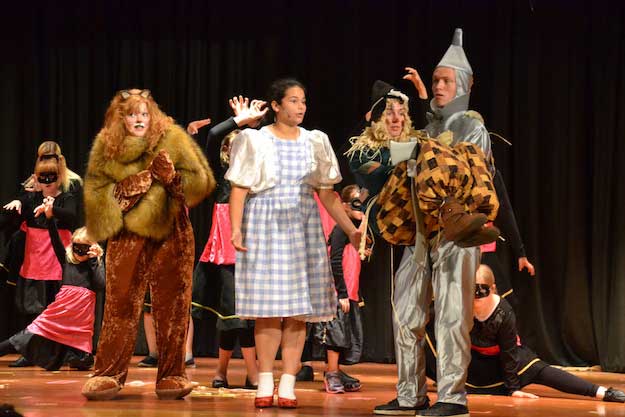 The group of four friends are scared in the Haunted Forest while being attacked by winged monkeys. The Lion is played by Shenna Hannam of Ransomville.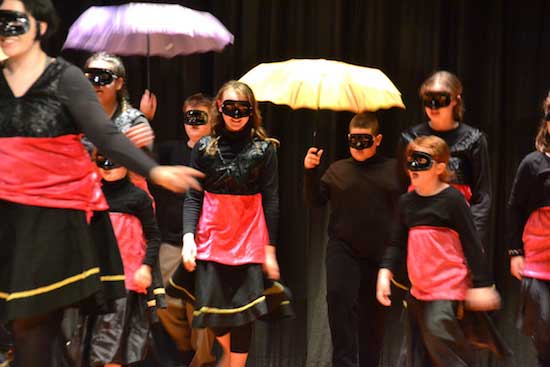 These cast members do the Jitterbug.
The show runs about 1 hour and 30 minutes and includes an intermission.