Carlton resident gets neighbor out of camper fire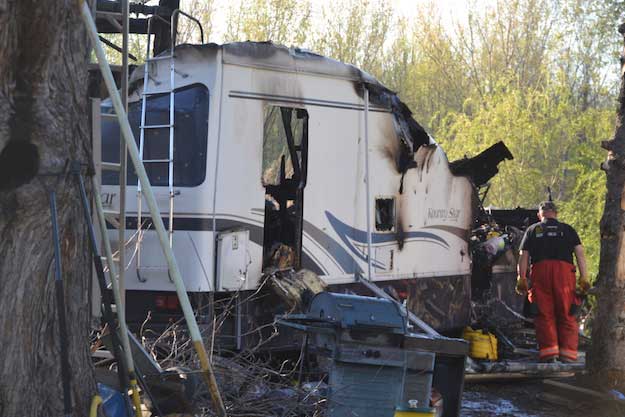 Photos by Tom Rivers
CARLTON – A neighbor saw smoke spewing from a camper on Hanlon Road at about 5 p.m. and went inside and was able to get a man out, saving his life, said Justin Niederhofer, assistant fire chief for the Carlton Volunteer Fire Company.
"If he hadn't pulled him out it would have been a fatality," Niederhofer said.
The camper was used as an office by the man. Niederhofer said the man was taken by COVA Ambulance to Medina Memorial Hospital for injuries that aren't believed to be serious.
The neighbor who went inside the camper to get the man out had minor burns.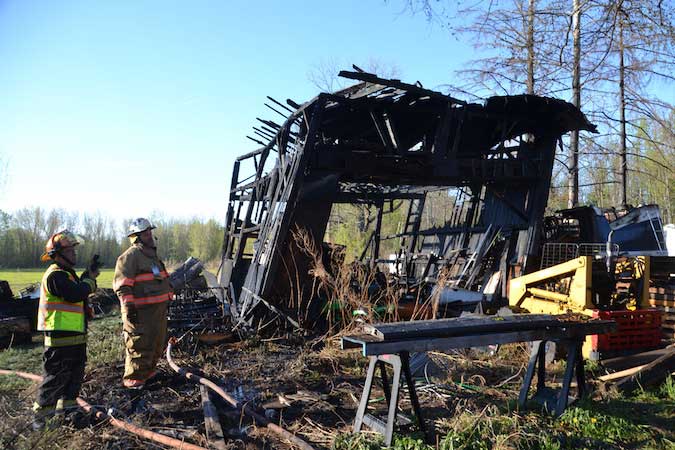 Firefighters were called to the scene at 13324 Hanlon Rd. at 5:04 p.m. The fire from the camper spread to a neighboring barn, and that barn was destroyed. Bill Wells is the owner of the property.
A second barn also briefly was on fire, but it was quickly extinguished by firefighters.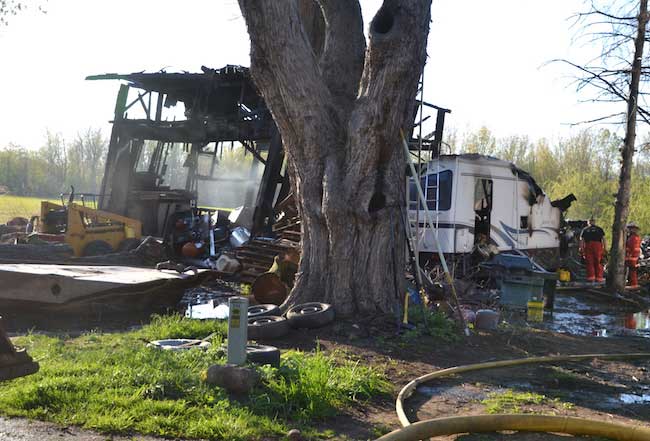 The fire is under investigation. No names have been released.