Career Day celebrated at Lyndonville school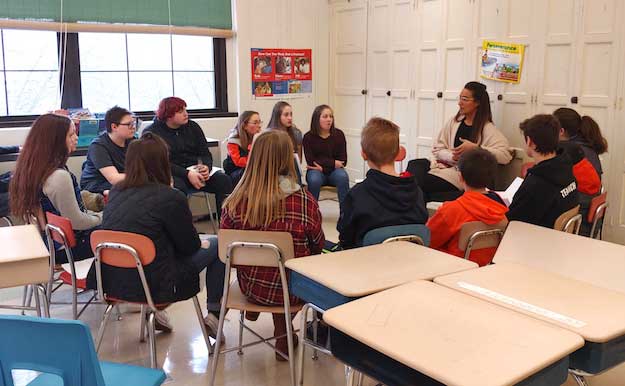 Photos courtesy of Anne Holland at Lyndonville Central School
LYNDONVILLE – Sarah Goodenough discusses the benefits of nutrition and a plant-based food service with Lyndonville students on Friday. She lost more than 140 pounds through changes in diet and exercise.
Goodenough was one of nine speakers on Friday at Career Day at the school, when students in grades 6 to 8 heard from people in a variety of different jobs.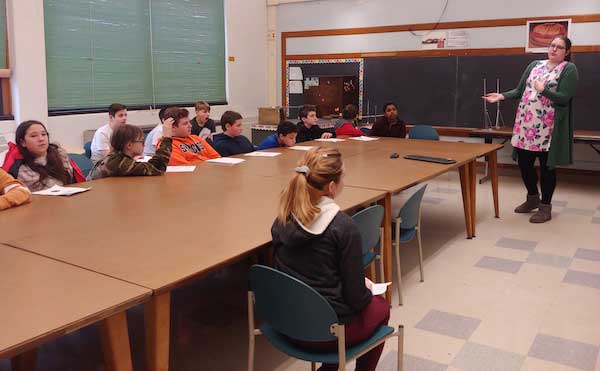 Meghan Gapa discusses video production in her job at 13WHAM in Rochester. Gapa is a Lyndonville graduate.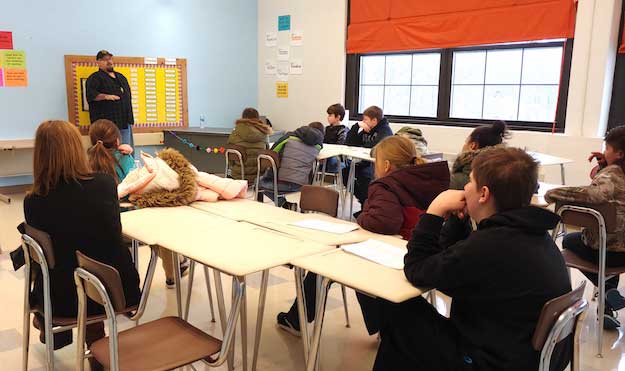 Ken Strickland, an investigator with the Orleans County Sheriff's Office, talks about his career in law enforcement.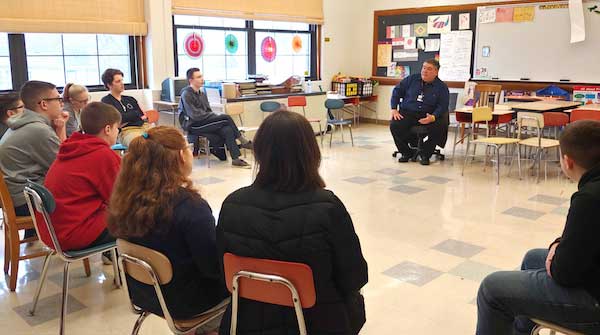 Joe DiPasio, the business administrator for Lyndonville Central School, talks about his job working with the district's finances.
Other speakers included: Darrel Oakes, agriculture; Vern Fonda, DEC Officer; Ashton Lang, firefighter/EMT; Dave Cook, photo journalism; and Rebecca Mannella, corporate educator through Medina Memorial Hospital.
Career Day was organized by Kim Nealon, a school counselor. It was held in the former elementary school. Students rotated to each session in 20-minute intervals.