Care Net has new location, ultrasound machine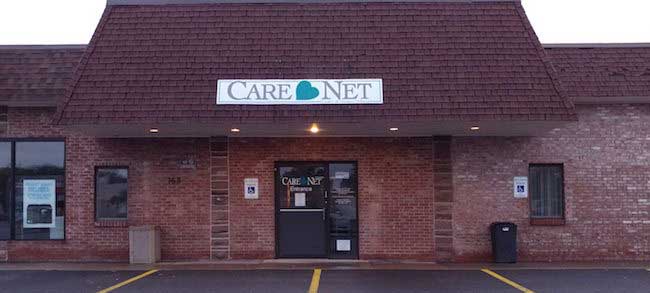 Provided photo
ALBION – The Care Net Center of Greater Orleans has a new location at 168 South Main St., Suite #2. The organization, which started nearly 27 years ago, moved late last month from the Freeze Dry building on West Avenue across from McDonalds. Freeze Dry is expanding and needed the additional  office space.
Care Net is happy with its new offices in a highly visible plaza that includes Subway, KFC, Family Dollar, Chia Sen and Rent-A-Center.
"It's really a blessing," Kimberly Scott, Care Net executive director, said about the new location.
Care Net served 539 clients in 2016. The center has a pro-life mission and provides services for free, including pregnancy testing, parenting classes, limited ultrasounds, STI testing and education, and material aid for enrolled clients.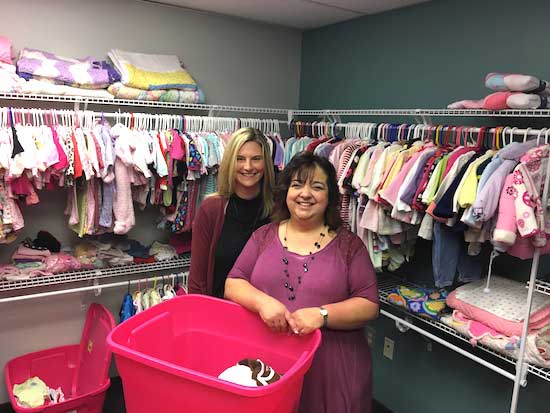 Photos by Tom Rivers: The new Care Net offices, which opened on Oct. 3, include four material aid rooms, up from one at the former location. Jocelyn Wilson, left, is the client advocate and Kimberly Scott is the executive director. They are pictured in a material aid room, a "Blessing Boutique" for girls, which includes lots of clothes.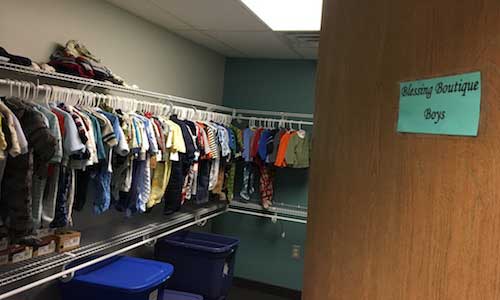 There is also a material aid room with clothes and supplies for boys.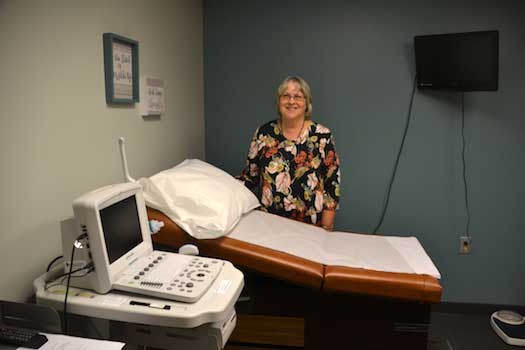 Sally Grout, the nurse manager, is pictured with a new ultrasound machine that Care Net purchased for $13,000 in June. The ultrasound machine confirms heart beats and pregnancies. Care Net held several fundraisers to pay for the machine, and also received donations from the Knights of Columbus and the recently disbanded Habitat for Humanity.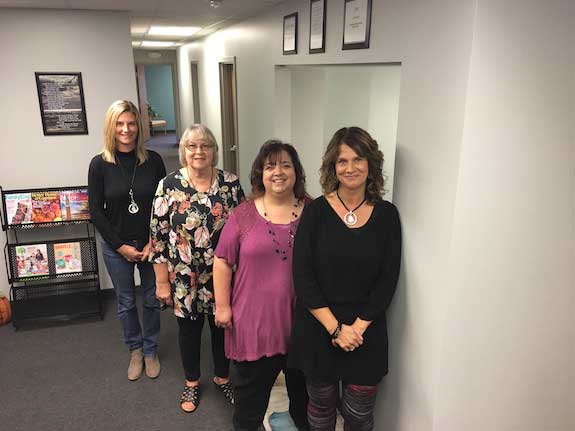 The offices have new carpet and paint throughout the suite. The staff includes, left to right, Jocelyn Wilson, Sally Grout, Kimberly Scott, and Sharon Sugar, the office manager.
Care Net is open Mondays through Thursdays from 10 a.m. to 4 p.m., and by appointments. The organization has its annual "Walk for Life" this Saturday at Mount Albion Cemetery at 10 a.m., with registration starting at 9 a.m.