Carbon monoxide leak prompts evacuation of Bank Street in Albion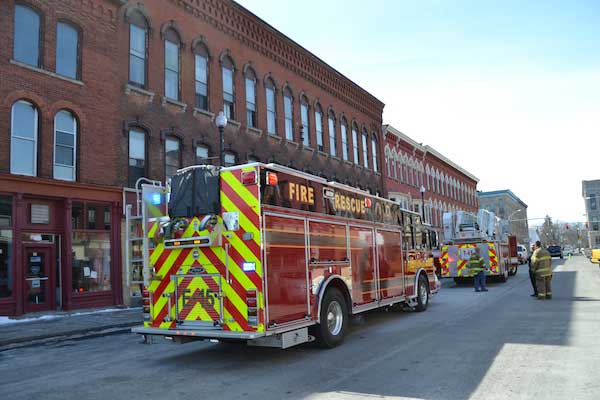 1 person taken to Strong West for treatment
Photos by Tom Rivers
ALBION – Albion and Barre firefighters have been on East Bank Street testing for carbon monoxide levels since being called to the scene at 12:22 p.m. The buildings on the southside of the street have been evacuated and firefighters have been using fans to push in fresh air.
Several people complained of feeling sick from carbon monoxide. One person was taken by COVA Ambulance to Strong Memorial West in Brockport for treatment. COVA tested other people at the scene. Some were given oxygen but most had levels that weren't elevated.
Albion Fire Chief Harry Papponetti said the flue was broken last night in a furnace inside the building. The carbon monoxide detectors went off last night, but no one called for the fire department until today just after noon.
East Bank, between Main and Platt streets, has been closed to traffic since about 12:30 p.m.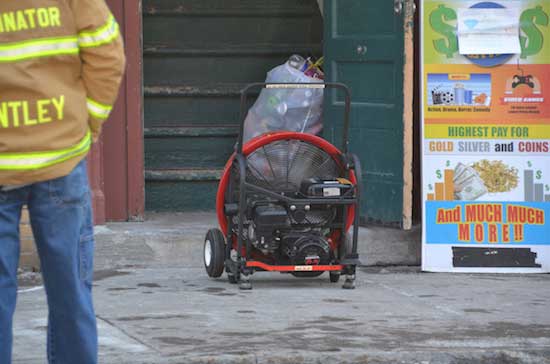 Firefighters are using fans to lower the carbon monoxide levels in the buildings.