Caravan drives 50 miles in Orleans to show support of law enforcement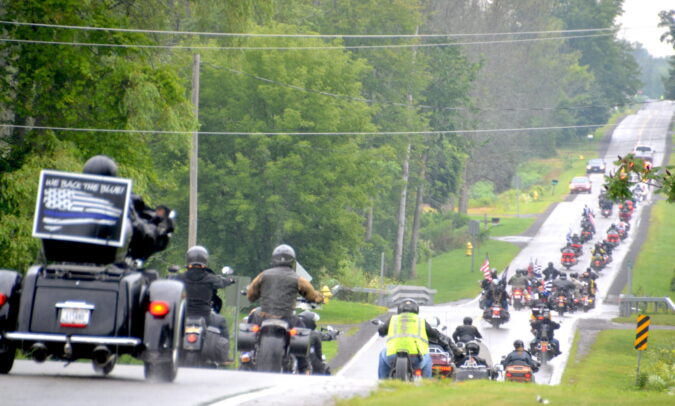 Photos by Tom Rivers
MURRAY – A group of motorcyclists and other vehicles, including several Orleans County Sheriff's patrol cars, headed out for a 50-mile-plus ride around Orleans County today as part of the second "Ride for the Blue" in support of law enforcement.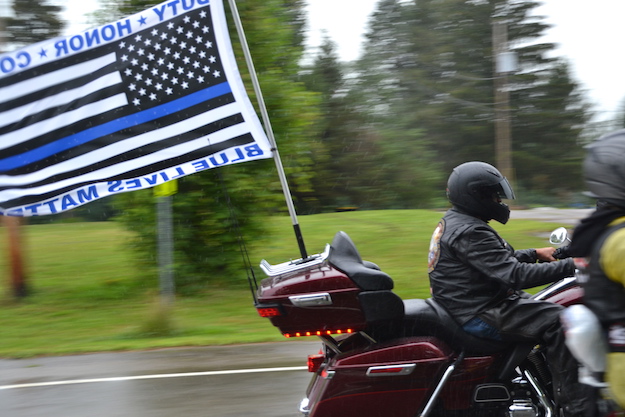 The group met at property on Monroe-Orleans Countyline Road owned by David Paul and then commenced to Route 104, heading west, at about noon.
Before the ride, speakers railed against Gov. Andrew Cuomo and state laws that have made it more difficult for judges to set bail. The speakers said law enforcement faces pressure from politicians who want to "defund the police" and reduce the budgets for public safety.
One of the speakers from the Murray Joint Fire District urged people to consider becoming a volunteer firefighter or EMT.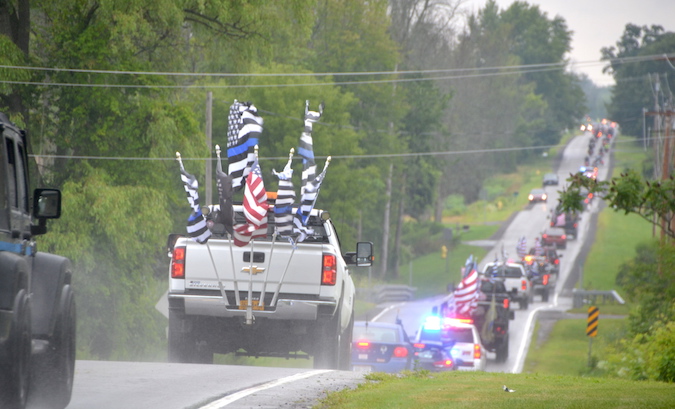 Last year, the "Back the Blue" ride attracted about 500 vehicles, including 300 motorcyclists. Today, there was about last year's turnout, but today was hindered by rain.
Here are more photos of the group: