Car show raises $2,522 for Hospice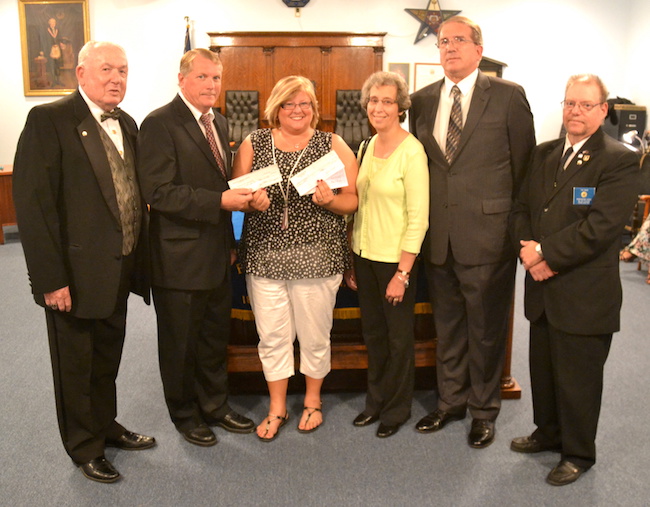 Photo by Tom Rivers
ALBION – There was a car show on Sept. 10 at Bullard Park that was a benefit for Hospice of Orleans County. There were 41 vintage vehicles at the event and the Masonic Lodge from Albion served food with proceeds donated to Hospice.
On Tuesday, checks for $2,522 total were presented to Hospice. Pictured in top photo, from left, include: Timothy McGee, senior warden for the Masons; Mike Gillette, the lodge's master; Becky Karls, organizer of the car show; Mary Anne Fischer, Hospice executive director; David Mitchell, sponsor of the car show; and Tim Irwin, secretary for the Masonic Lodge.
Karls has organized the car shows for Hospice the past four years. Fischer said the funds would likely go towards Hospice's supportive care program for patients who receive care and treatment in their own homes.