Car show raised $2,605 for Hospice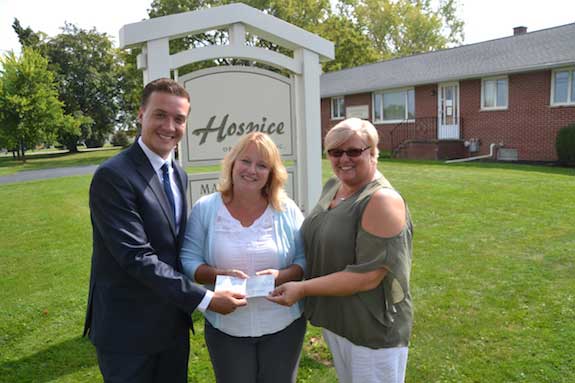 Photo by Tom Rivers
ALBION – A car show on Sept. 9 attracted more than 100 cars, the largest turnout in the five years for the event at Bullard Park. The car show is a benefit for Hospice of Orleans. Christopher Mitchell Funeral Homes is the sponsor of the car show, which is organized by Becky Karls.
Pictured, from left, include: Josh Mitchell from Christopher Mitchell; Bonnie Reigle, an accounting and development assistant for Hospice; and Becky Karls.
The event raises money through entry fees, food vendors, raffle tickets and an auction.