Car show has biggest turnout yet in benefit for Hospice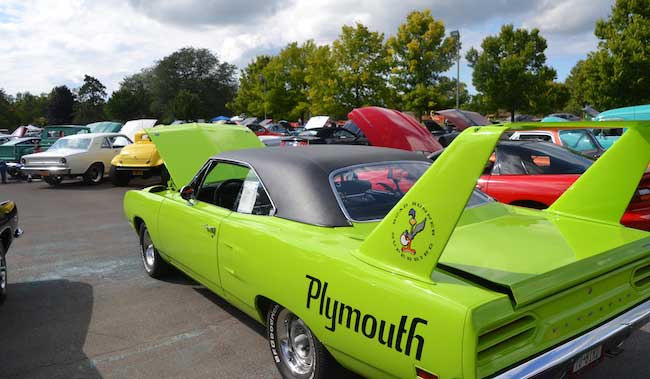 Photos by Tom Rivers
ALBION – This 1970 Plymouth Roadrunner Superbird is owned by George Rockman of Holley. It was one of 104 vehicles at a car show Saturday at Bullard Park to benefit Hospice of Orleans.
The turnout was the most since Becky Karls starting organizing the event in 2013. Christopher Mitchell Funeral Homes is the main sponsor for the car show.
Karls said she expected the event will net $3,500 for Hospice.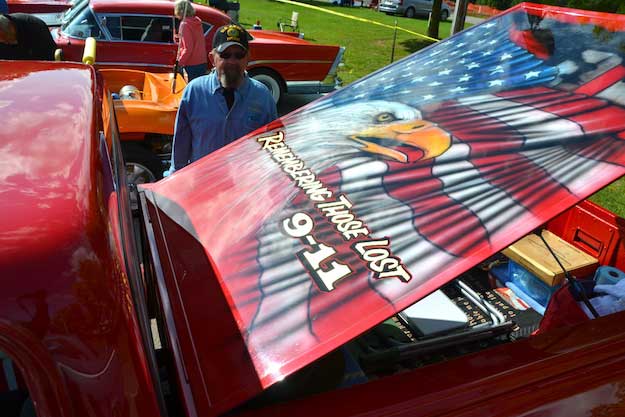 Ed Doran of Medina is pictured with a 1968 Chevy Pickup that he has painted and decorated as a tribute to the 343 firefighters who were killed during the Sept. 11, 2001 terrorist attacks. Doran used to be a firefighter for Medina, Shelby and East Shelby. Mark Weld, an Middleport artist, did the artwork on the truck.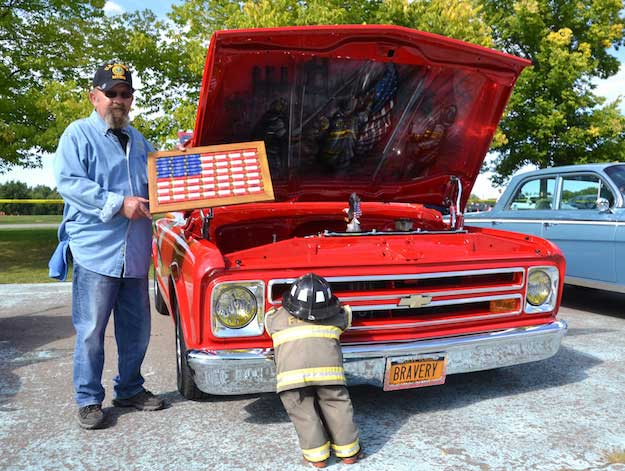 Ed Doran holds a flag made of empty bullet shells. His truck won the award at the car show for "Best Looking Under the Hood." There were 22 awards given out at the car show with the participants picking the winners.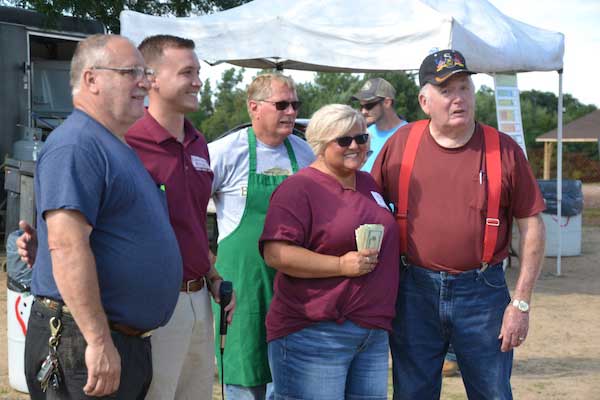 The Masonic Lodge cooked hamburgers, hot dogs, sausage, French fries and sold beverages. The organization donated the proceeds, $757, to Hospice. This group includes, from left: Glen Busch of the Masons, Josh Mitchell of Christopher Mitchell, Mike Gillette of the Masons, Becky Karls, and Tim McGee of the Masons.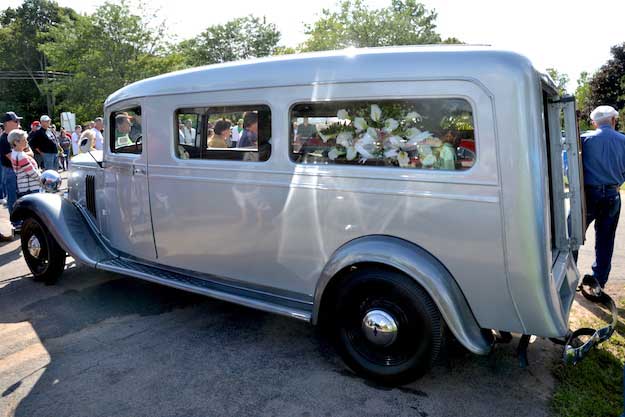 This 1934 hearse owned by Scott Schmidt won the award for best vehicle from the 1920s to 1940s.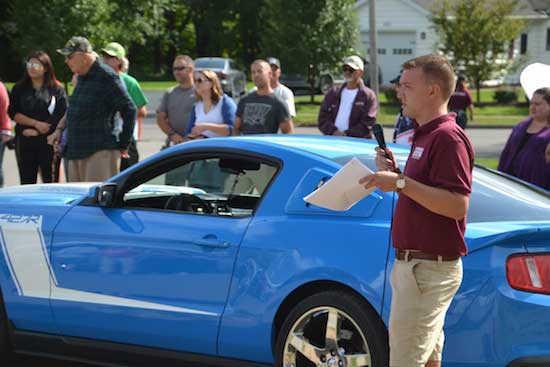 Josh Mitchell announces the winners at the car show.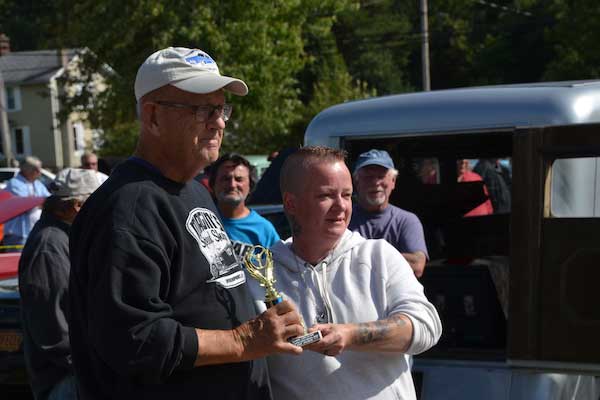 There were two new memorial awards at the car show. Sherri Carter, right, presented the Clayton Carter Memorial in honor of her father to John Magnum, owner of a 1923 Model T.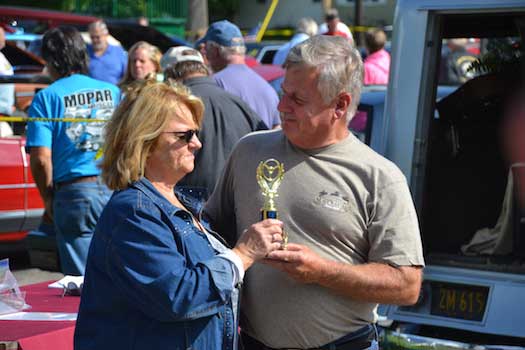 Louise Mana presented an award in memory of her husband, Mario Mana, to Sam Sanfilippo, owner of a 1931 Hudson Essex.