Car show draws a crowd to blocked off Main Street in Albion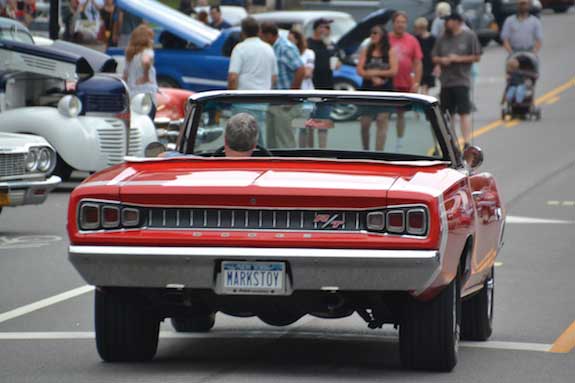 Photos by Tom Rivers
 ALBION – One of the car owners, with the license plate "MARKSTOY," heads up Main Street after spending a couple hours in today's Super Cruise in Albion.
The village had a section of Main Street, as well as Bank Street, blocked off for the big car show.
The rain kept some of the expected participants away, but more than a 100 cars were lined up on Main and Bank streets.
Organizers were pleased to see many people walking in downtown, checking out the vehicles.
"This is awesome seeing all the families out walking about," said Adam Johnson, one of the organizers of the event.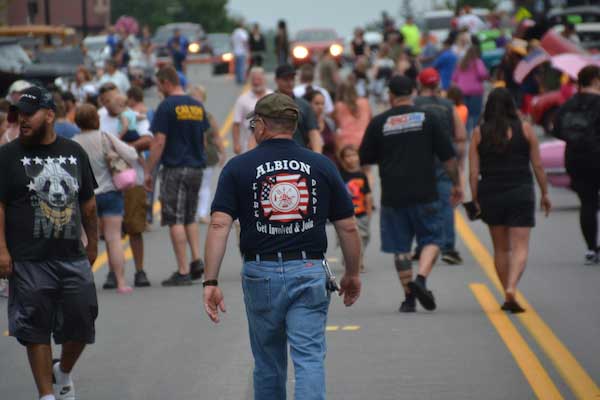 The car show brought a lot of people downtown, who enjoyed looking at the cars and chatting with friends.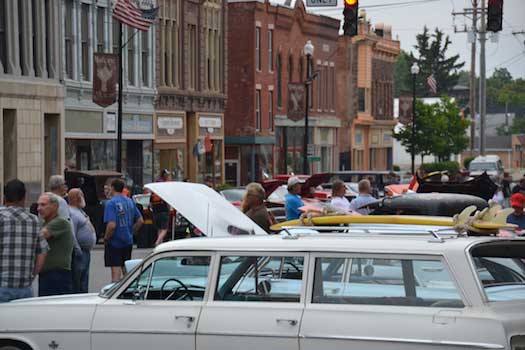 Cars are lined up on Main Street.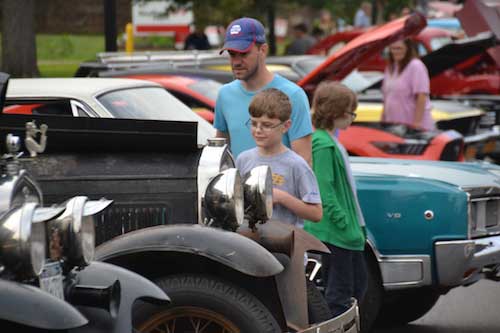 Joe Coyle looks at a 1931 Ford with his sons Collin (gray shirt) and Liam (green shirt). "It's really exciting to see the turnout," Coyle said.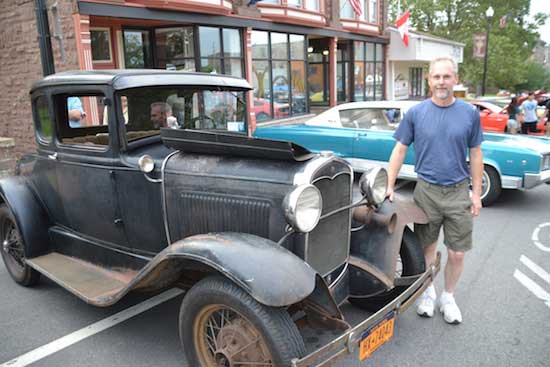 Dale Strong owns the 1931 Ford. His father bought it in 1958. The car had been in storage for about a half century until Strong revived it last year to take his daughter to her wedding.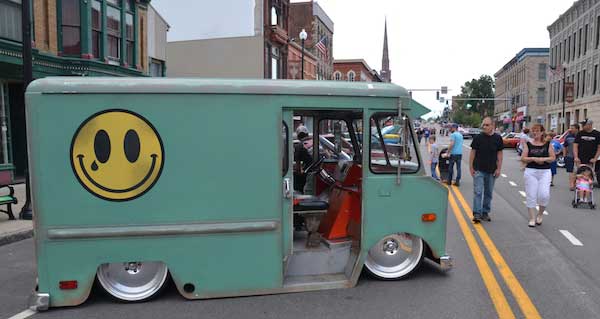 This 1972 Chevy van from Rochester was popular at the car show.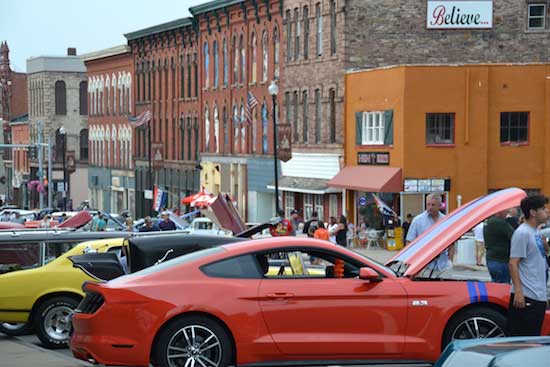 The Albion Canalside Cruise Nights started on June 17. The cruise nights continue on Saturdays until the finale on Aug. 26 featuring convertibles.