Car show at Bullard returns with nearly 100 much-loved vehicles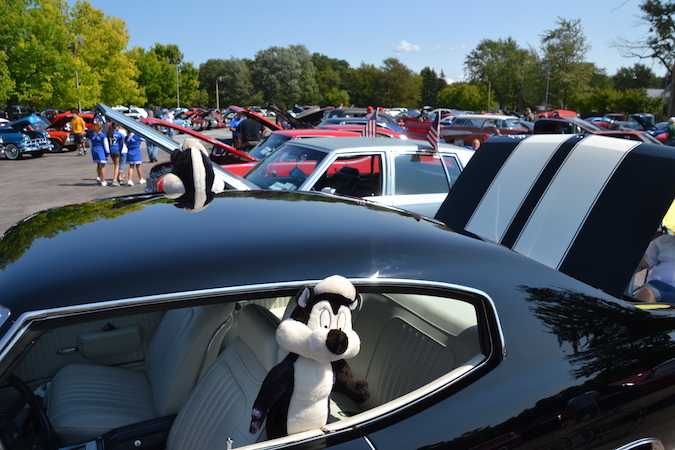 Photos by Tom Rivers
ALBION – An 8th annual car show was held today at Bullard Park in a benefit for Supportive Care of Orleans County, formerly known as Hospice of Orleans County. The top photo shows at 1971 Chevelle with a skunk theme.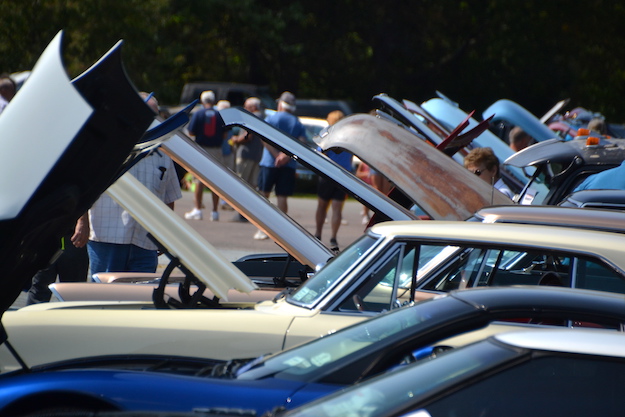 There were 77 cars, many of them vintage models, in the car show which also included live music, a 50/50 raffle, food and a cash cactus.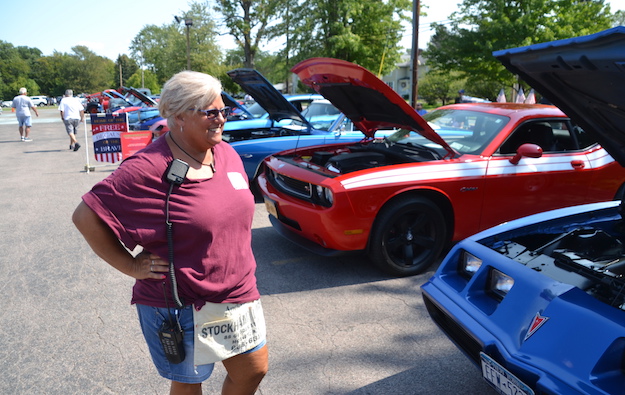 Becky Karls organized the event, which include Christopher Mitchell Funeral Homes  as a major sponsor.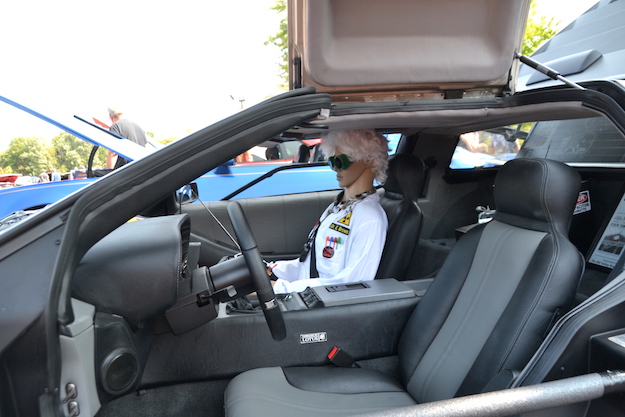 This 1981 Delorean had a "Back to the Future" theme, including a life-size model of Dr. E. Brown or "Doc" from the famous movie series. Doc was the inventor of the first time machine, built out of a 1981 DeLorean sports car.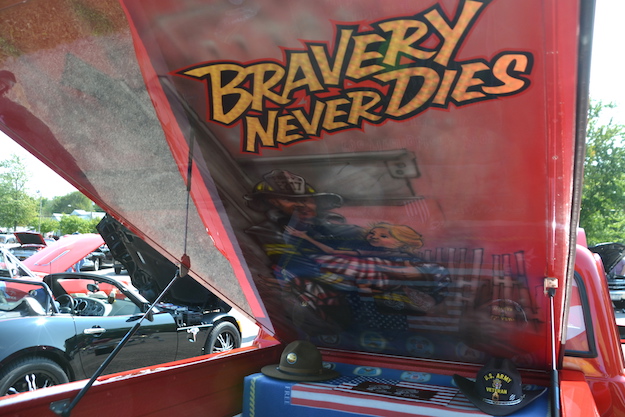 Ed Doran of Medina brought a 1968 Chevy Pickup that he has painted and decorated as a tribute to the 343 firefighters who were killed during the Sept. 11, 2001 terrorist attacks. Doran used to be a firefighter for Medina, Shelby and East Shelby. Mark Weld, an Middleport artist, did the artwork on the truck.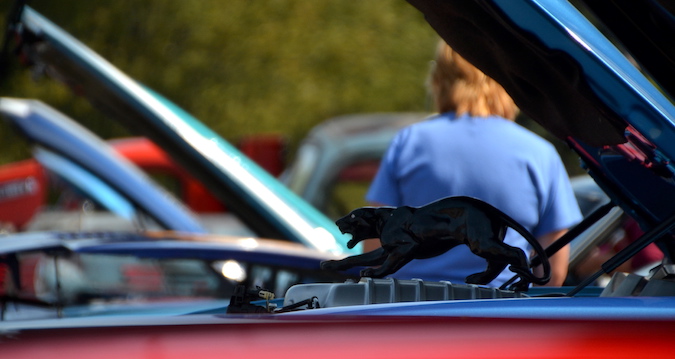 The older cars were shined up for the car show, and many included whimsical stuffed animals or other decorations, including this panther resting on an engine.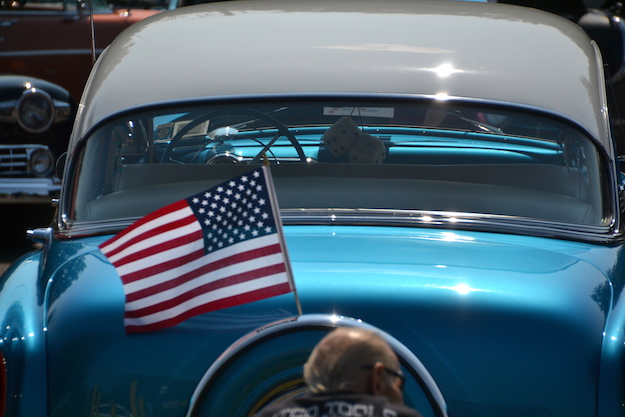 Many of the vehicles also displayed American flags on the 20th anniversary of the Sept. 11, 2001 terrorist attacks that killed nearly 3,000 people in the United States.