Car hits utility pole in Ridgeway, driver taken to hospital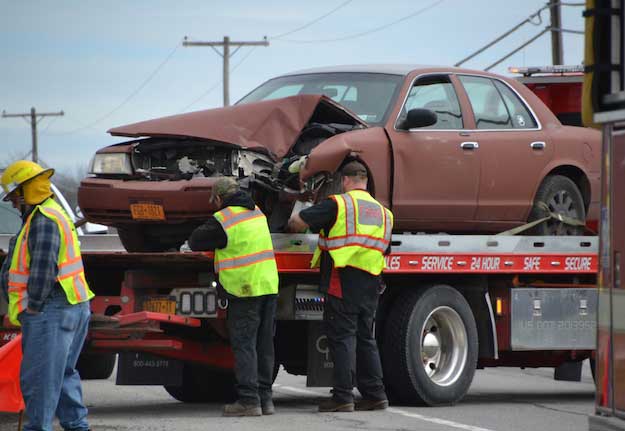 Photo by Tom Rivers
RIDGEWAY – Automotive Solutions gets ready to haul away a damaged vehicle that struck a utility pole on Route 31 in Ridgeway, just east of Culvert Road, at about 1 p.m. today.
The driver suffered minor injuries and was transported by COVA ambulance to Strong Memorial Hospital in Rochester for evaluation and to help determine why the driver may have lost consciousness and drove off the road, according to a state trooper at the scene.
Ridgeway firefighters also responded to the scene and provided traffic control. National Grid also was at the scene.