Car burst into flames in Albion, fire stopped from spreading to house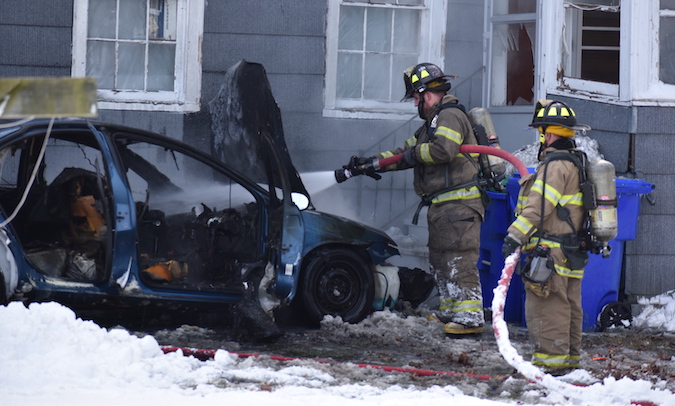 Photos by Tom Rivers
ALBION – Albion firefighters hose down a car that burst into flames at about 1:30 p.m. today at 8 West Academy St. in Albion.
Aurora Andres said she started her car, a 2003 Dodge Neon, and it started smoking and then caught on fire.
She praised the first responders for a quick response that kept the fire from spreading.
Albion police officers Chris Glogowski and Nathanial Staines, and State Trooper Steven Papponetti were the first on the scene and used fire extinguishers to initially knock down the fire.
"It could have been much worse for sure," Staines said.
Animals were safely removed from the house including four cats, two dogs and three ferrets.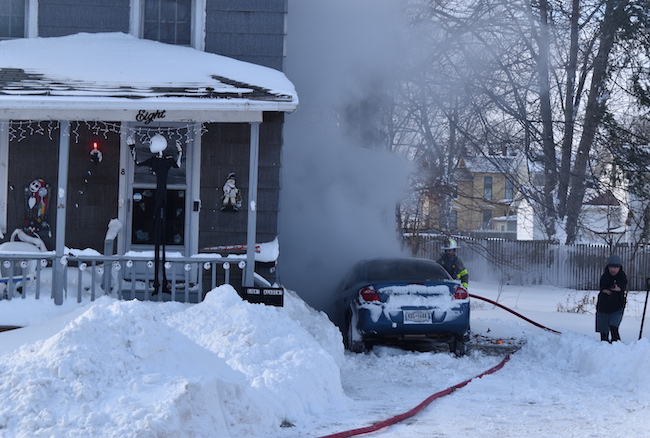 Albion firefighters John Papponetti and Jeremy Babcock were on the scene.
Will Francis, a fire investigator, is on the scene to determine the cause.