Canal was pipeline for jobs – likely through political patronage
By Catherine Cooper, Orleans County Historian
Illuminating Orleans, Vol. 3 No. 5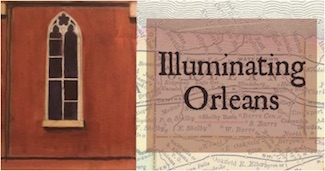 In Orleans County, which spans 24 miles across, twenty bridges facilitate north-south vehicular access across the Erie Canal. The Brown Road Bridge in Albion allows pedestrian access only. There is one stone arch tunnel at Culvert Road.
Orleans County Erie Canal Bridges, West to East
Medina: Marshall Road, Prospect Street, Glenwood Avenue, Horan Road, Bates Road, Beals Road, Knowlesville Road and Presbyterian Road.
Gaines: Eagle Harbor Rd. Bridge
Albion: Gaines Basin Road, Lattin's Farm Drive Bridge, Albion Main Street, Ingersoll Street, Butts Road, Keitel Road, Hulberton Road, Groth Road, Telegraph Road, East Avenue Lift Bridge in Holley, Bennetts Corners Road.
Regular maintenance of this infrastructure provided jobs for many. "Canal Appointments" was a listing of those hired to work on the canal. Those appointments were published in the local newspapers in the early 1900s.
Perhaps you may see a family name in this list published in the Medina Tribune, May 29, 1913.
Water patrolmen: Daniel Horan and Thomas F. Holloran of Albion
State Boat: Captain Noah D. Smith, Albion, William Brazzell, Medina
Carpenter: James McKenna, Albion
Laborers: John Fox, Patrick Rooney, Andrew Heckman and Thomas Cleary, all of Medina. Edward Woodhull of Knowlesville, and James J. Crandall of Albion
Lift Bridge Operators: Knowlesville – John Manning, Joseph Higgins and Frank Hibberd; Eagle Harbor – Charles Maxon, John Webber and A.V. Lord; Albion Main Street – John W. McCarthy, John Owens and Martin Lucas.
Bank Watchmen: Medina – Martin Fox, Arthur Cox, John Maher and Patrick Burns; Knowlesville – John Hauser; Albion – Mason Miller, Edward Maxon, Albert Steldinger and Leonard Fackler; Fancher – James Ballou; Holley – Mortimer Clark, Michael Compoleti, Edward Coady and William Sweeney.
In addition, twelve men were employed at the waste weirs.
One can infer the ethnic origin of these workers from their last names. One can also infer their political leanings, as these appointments were made on the recommendations of the Orleans County Democratic Committee, the Democrats having aligned with canal interests. Indignant comments decrying "canal patronage" and "political activities among the faithful" were frequently lobbied, particularly by the Medina Daily Journal.
Politics had swirled around the Erie Canal from the beginning.