Canal schooner arrives in Holley with sheriff's escort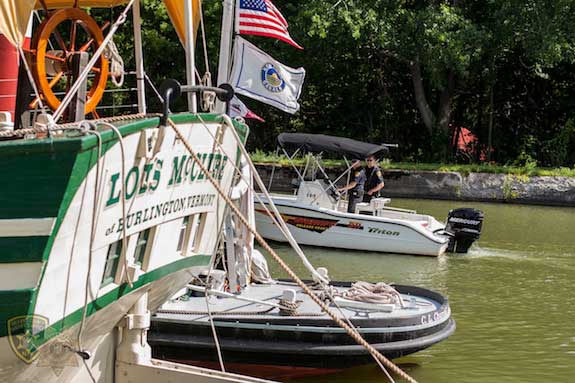 Photos courtesy of Kurt Wannenwetsch
HOLLEY – The Marine Patrol for the Orleans County Sheriff's Office escorted the Lois McClure into Holley today. The boat, a replica of a schooner from 1862, will be open for tours today from 3:30 to 7:30 p.m.
The boat heads to Medina on Wednesday. It will be open in Medina for a full slate of events on Thursday.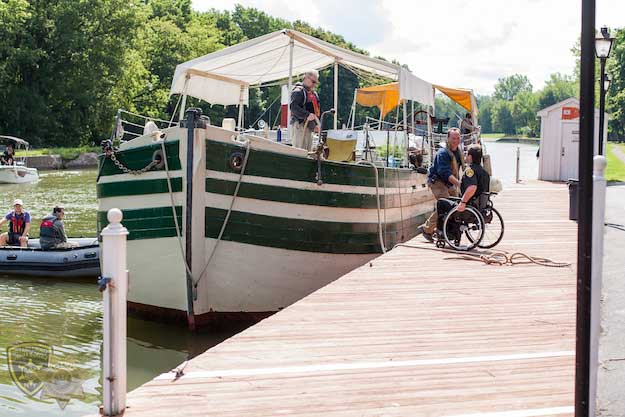 Sheriff Randy Bower meets some of the crew members from the Lois McClure after the boat arrived in Holley.
The 88-foot-long replica of a schooner is making a 360-mile journey along the Erie Canal this summer in honor of the bicentennial of the start of the Erie Canal's construction.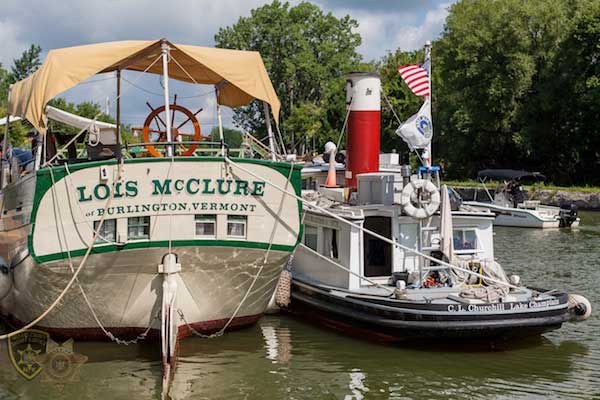 In Holley today, there will be music by Joe Fiannaca and Wayne Robertson in the canal gazebo from 5 to 7 p.m. Hot dogs and ice cream will be available.