Canal mural will add welcoming message in Albion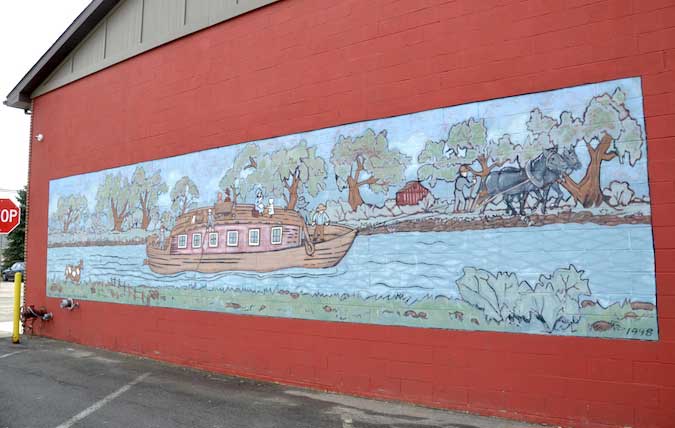 Photo by Tom Rivers
ALBION – This mural was painted on the northside of the Albion fire hall, facing the Erie Canal, in 1998. It was the Girl Scout Gold Award project for Corinne Toenniessen, who received some help in the design from Terri Wood of the LonoWood Art Company in Albion.
Tim Archer Middle School Citizenship and Service Learning classes have been planning to add "Welcome to Albion" in large letters above the Erie Canal scene mural. The project will be done with Mrs. Kami Feder's art classes.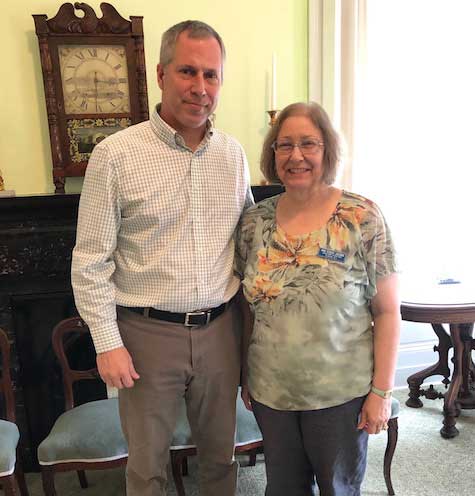 Provided photo: Orleans Chapter NSDAR Regent Ann Jacobs presented $300 toward the project to Albion Middle School Citizenship and Service Learning  teacher Tim Archer.
The project is in conjunction with the state's push to promote the Erie Canal corridor during the bicentennial the canal's construction, which happened from 1817 to 1825.
Previously the classes helped restore three canalside historical markers.