Canal Corp. works to fix leak near Keitel Road in Albion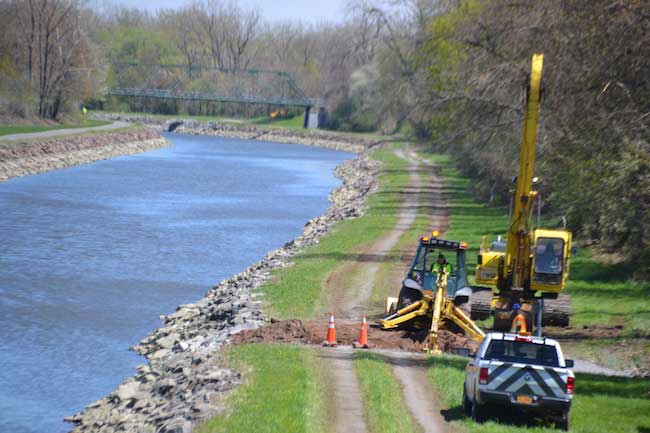 Photos by Tom Rivers
ALBION – The State Canal Corp. has made a temporary fix to a leak in the canal between the Keitel Road and Densmore Road bridges. The leak was on the southside bank by the Albion Sportsmen's Club (the former Peck's Quarry).
The state used concrete blocks and a fabric covered with pea gravel to make a short-term fix, according to an Orleans County official.
The Canal Corp. is digging down to see if additional action is needed.
Orleans Hub left a message with the Canal Corp. on Tuesday but hasn't received a call back.