Canal Corp. planting small trees, shrubs next to towpath
Plantings were delayed a year due to Covid-19 restrictions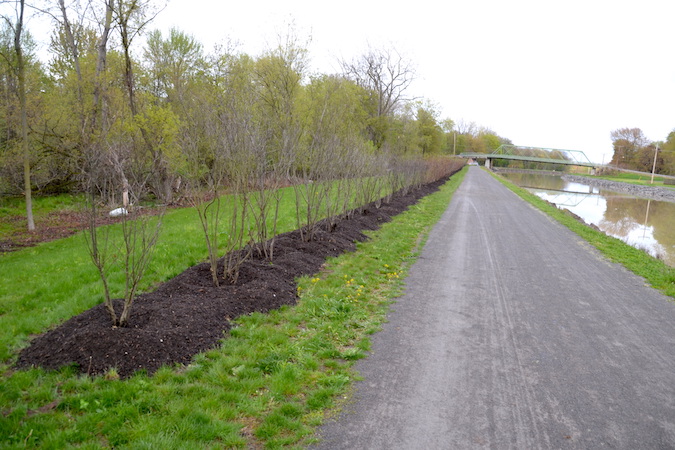 Photos by Tom Rivers
ALBION – This line of about 125 shrubs was planted this week along the Erie Canal towpath in Albion. This section is just west of the Brown Street bridge.
The Canal Corp. had planned to have the shrubs and small trees planted last year but that was pushed back a year due to Covid-19 restrictions.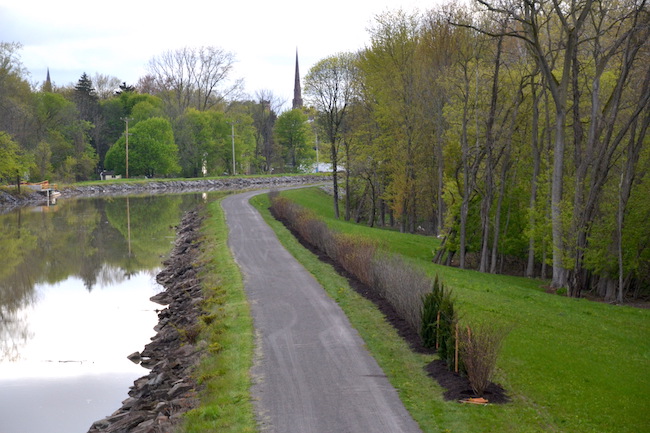 This is the same group of shrubs with the photo taken from the Brown Street bridge.
The Canal Corp. is planting numerous shrubs and small trees and is on schedule to have all of the plantings done by May 31, with stakes and mulch, a spokesman for the Canal Corp. said on Friday.
The Canal Corp. also is developing a plan to water the new plantings through the summer months, the spokesman said.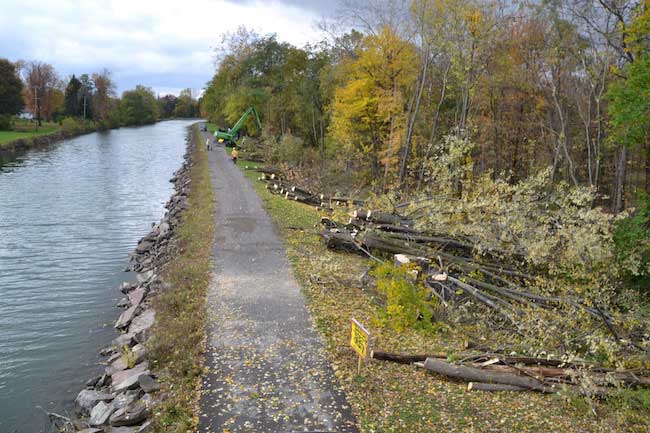 The new plantings are part of a vegetative management plan for the canal's banks. The Canal Corp. in 2017 hired a company, Mohawk Valley Materials from Utica, to cut down trees next to the towpath. This photo from November 2017 shows how the section looked near the Brown Street bridge.
The Canal Corp. has since removed the trees, stumps, given the banks a smoother shape and planted grass. The Canal Corp. took down trees on 145 acres between Medina and Fairport.
The new shrubs and trees provide a vegetative screening and don't compromise the bank's integrity, like the larger trees with their burrowing root systems.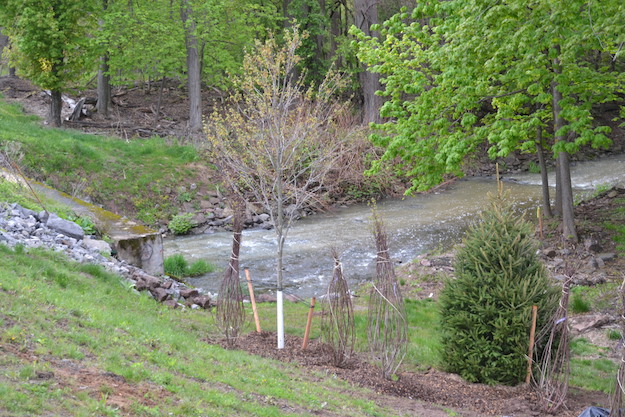 Here are some of the small trees and shrubs planted near the bottom of the embankment next to Sandy Creek in Albion.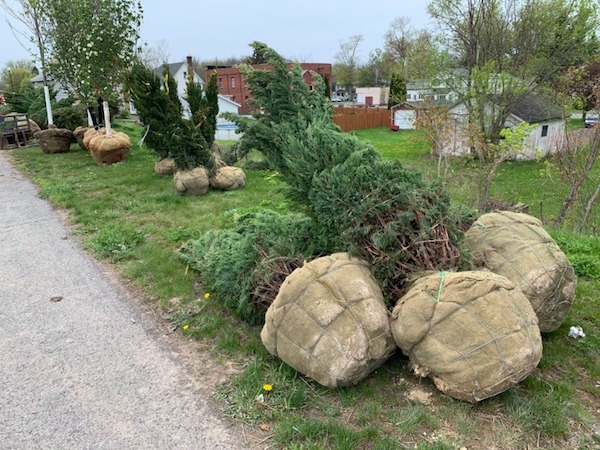 These photos show the trees and shrubs in Albion earlier this week before they were planted. They were on Canal Corp. property between the Main Street and Ingersoll Street lift bridges.