Canal concert draws a crowd in Albion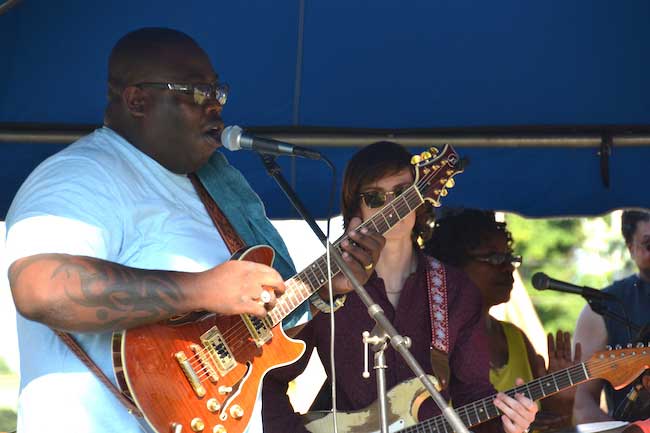 Photos by Tom Rivers
ALBION – Trellis Pore of Albion and members the Trellis Cooper Band performed during Albion's Canal Concert Series on Thursday.
The concert series is every Thursday, except for July 4, from 6 to 8 p.m. at the gazebo behind the Albion fire hall. The series continues through Aug. 22.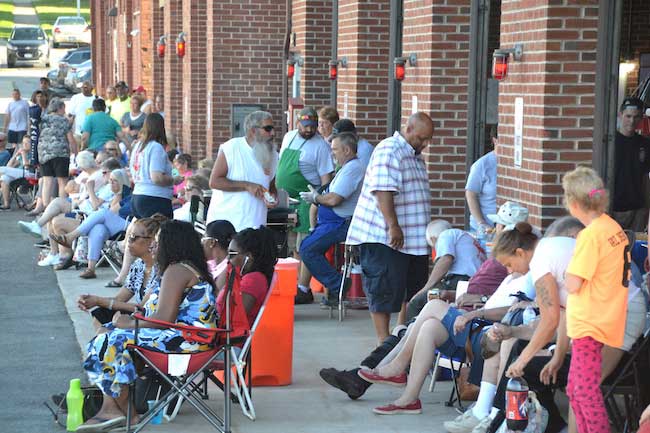 Many of the concert goers set up chairs near the Albion fire hall where there was food and some shade from the bright sun.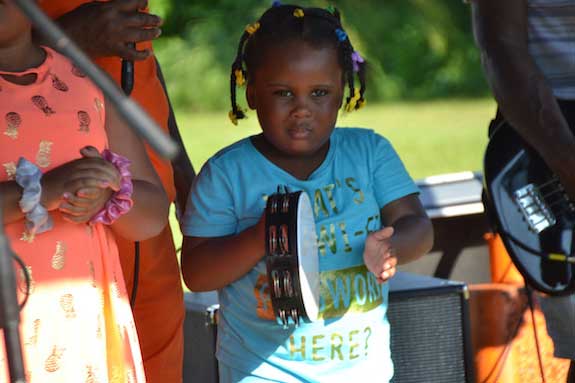 This young member of the band plays the tambourine.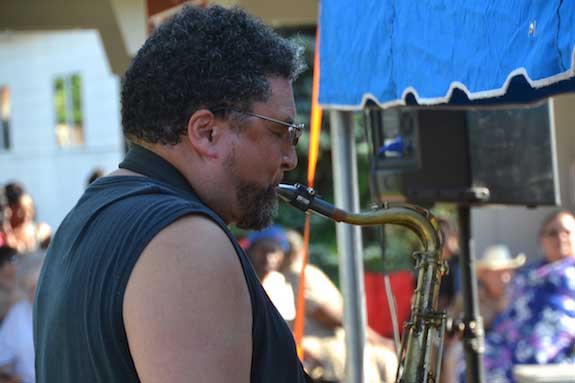 Doug Egling of Albion performs a solo on his saxophone.