Canal closes for boating season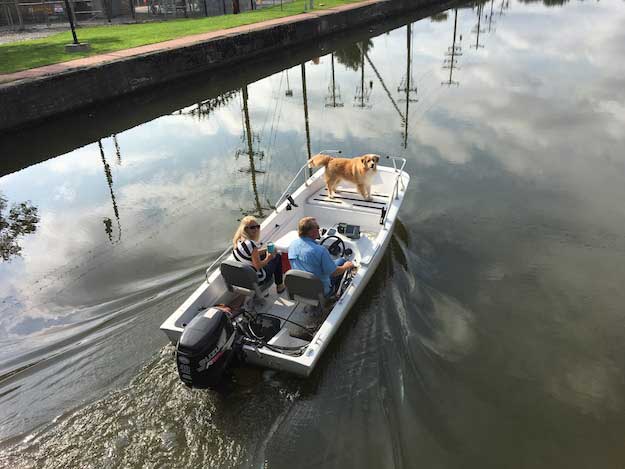 Photo by Tom Rivers
ALBION – Two people and a dog are shown Saturday afternoon after they passed underneath the Ingersoll Street lift bridge in Albion. It was a nice, 70-degree fall day.
The canal closed for the boating season on Oct. 11. This boat was small enough to get under the lift bridge without it having to be raised.
This year the State Canal Corp. celebrated the 200th anniversary of the start of the canal's construction by waiving the boating fees.