Canal begins tree-cutting on embankment from Medina to Fairport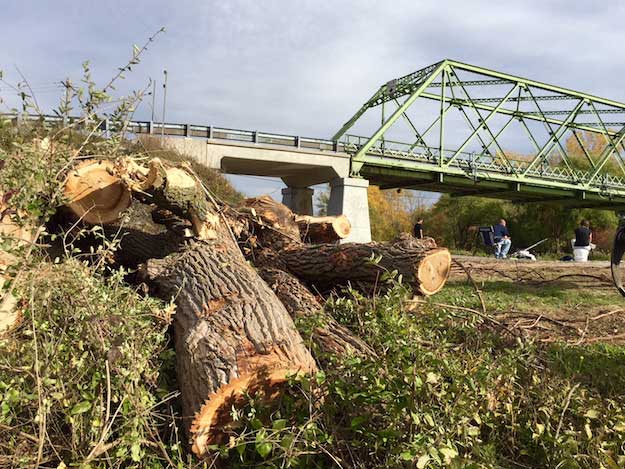 Photos courtesy of Chris Busch
MEDINA – This photo on Sunday shows trees that have been taken down on the canal embankment by the Marshall Road canal bridge in Ridgeway.
The Canal Corp. has begun taking down many trees on the embankment in Medina. The Canal Corp. hired Mohawk Valley Materials from Utica to remove vegetation on the Canal Corp. right of way.
The company started the tree clearing in Medina and will be headed east to Fairport, trying to clear about 140 acres before the end of the year.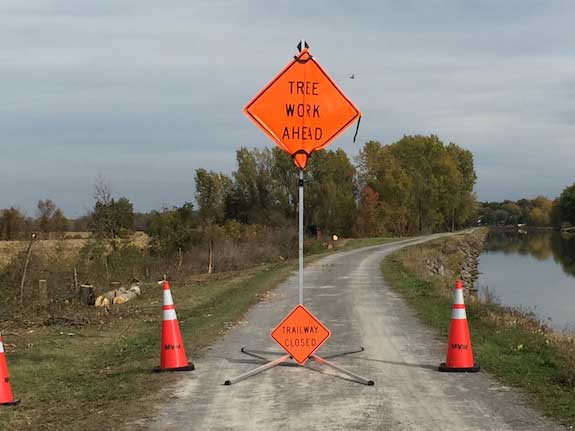 Sections of the towpath are closed while contractors work to clear trees.
The Canal Corp. discussed the plan on Sept. 25 during a meeting in Medina at Lee-Whedon Memorial Library. The Canal Corp. won't be touching any trees on privately owned land. The trees have roots that can burrow into the soil, going under the towpath and reaching the canal walls. That can make the canal vulnerable to leaks and weaken the walls, Canal Corp. officials said.
After brush, vegetation and some trees are removed, the land will be seeded and mowed. That will make it easier for Canal Corp. officials to do inspections of the embankments, to make sure there aren't any leaks or problems, Canal officials said.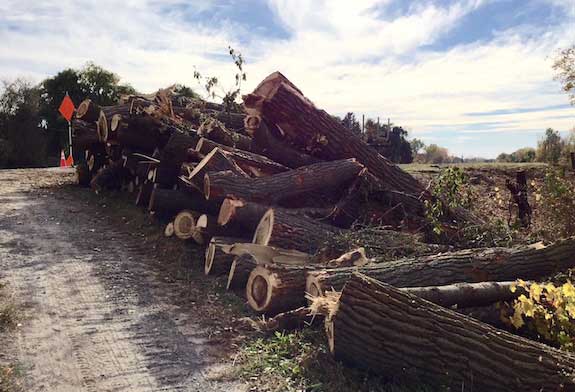 Some of the wood is stacked after being cut down near the Marshall Road bridge.
Chris Busch, chairman of Medina's Tree Board, said the tree clearing is upsetting to many residents, but he supports the effort to remove trees close by the canal.
"These trees were not a managed forest," Busch said. "They were not planned and placed so as to be in harmony with the canal bank. Albeit beautiful, they have grown wild and random, creating a danger to the stability of the canal bank."
Busch said a canal breach – a collapsed wall – would be catastrophic with the likely flooding.
"This is the beginning of managing the plant growth along the canal bank," Busch said. "It's a good thing."